Shipping
(Posted on 12/02/19)
Alfa Laval will begin PureBallast 3 crew training courses in Houston, Manila and Mumbai during the first and second quarters of 2019. The strategically located sites complement Alfa Laval's state-of-the-art facility in Stockholm, forming a network of training locations to serve the needs of customers worldwide. &ldquo...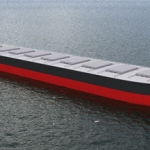 (Posted on 31/01/19)
Leading Classification Society ClassNK has granted an Approval in Principle (AIP) based on its Rule Part GF which adopts IGF Code (regulation for ships using low-flashpoint fuels) to Kawasaki Heavy Industries (KHI) for their project on the concept design of an LNG-fuelled 207K DWT bulk carrier.Speaking on the occasion, ClassNK Corporate...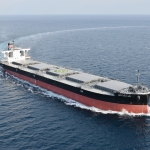 (Posted on 31/01/19)
A new coal carrier Pirika Mosiri Maru that NYK will own and operate to transport coal for Hokkaido Electric Power Co. Inc. (HEPCO), was delivered last week at Oshima Shipbuilding Co. Ltd. in Saikai city, Nagasaki prefecture, and a delivery ceremony was held on the same day. The event was attended by Akihiko Mayumi, president and...
(Posted on 31/01/19)
The launch of Maritime 2050, the first long-term strategy developed in close partnership with industry highlights the UK government's recognition of the importance of the maritime sector to Britain's future success. That importance has only increased in the context of the UK leaving the EU, with 95% of all UK trade being...
(Posted on 31/01/19)
On 28th January 2019, Cora van Nieuwenhuizen, Minister of Infrastructure and Water Management, visited Rotterdam to meet Damen Shipyards Group and other Dutch maritime industry leaders.Minister Van Nieuwenhuizen heard presentations from Damen, Van Oord and other key representatives of the country's thriving maritime industry...
(Posted on 31/01/19)
The Swedish Club is pleased to report that S&P Global Ratings has raised its insurer financial strength and issuer credit ratings on The Swedish Club to A- with stable outlook. S&P reported that through disciplined underwriting and strong risk controls The Swedish Club has continued to record combined ratios close to 100...