Core Power adds US heavyweights to Global Advisory Board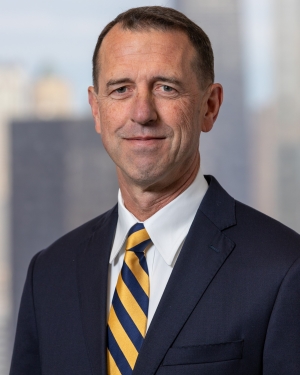 (Posted on 12/09/23)
Maritime nuclear technology company CORE POWER has boosted its Global Advisory Board with four new high-calibre appointments based in the United States, bringing a diverse and important set of skills and knowledge to the group.
The four new Advisory Board members will assist CORE POWER in developing the US market for marine nuclear.
Admiral John Richardson served 37 years in the U.S. Navy, completing his service as the Chief of Naval Operations, the top officer in the Navy. Since retirement, he has joined the boards of several major corporations and works in leader development. While in the Navy, Richardson served in the submarine force. He commanded the attack submarine USS HONOLULU in Pearl Harbor, Hawaii, for which he was awarded the Vice Admiral James Bond Stockdale Inspirational Leadership Award. He went on to command at every level of the Navy.
Richardson served as the Director of Naval Reactors from 2012 until 2015.
Richard G. Kidd IV has an extensive background spanning more than 31 years in Federal service, and has excelled in various roles, including Senior Executive Service appointments within four federal agencies and the White House.
Additionally, he has been an international civil servant with over five years of work with the United Nations High Commissioner for Refugees and the United Nations World Food Programme.
Over the past fifteen years, Richard's professional focus has been directed toward the advancement of the clean energy transition. In his most recent capacity as the Deputy Assistant Secretary of Defense for Environment and Energy Security, he provided strategic guidance and comprehensive oversight to the
Ms. Amy Roma is a Partner and the Global Energy Practice Leader at leading international law firm Hogan Lovells. In her practice, Ms Roma advises clients on a wide range of legal, business, and policy matters involving the commercial nuclear industry. Ms. Roma's broad experience across the commercial nuclear sector and innovative thinking makes her particularly adept at advising on "first of a kind" projects involving advanced fission and fusion. Ms. Roma has testified before the U.S. Congress several times on nuclear energy issues, and she serves on the U.S. Secretary of Commerce's Civil Nuclear Trade Advisory Committee (CINTAC). She began her legal career at the U.S. Nuclear Regulatory Commission.
Rear Admiral (Upper Half, O-8, ret.) Joe Servidio has over four decades of maritime safety, security, environmental protection and response, and operational experience in the public and private sectors. He currently serves as a maritime advisor and consultant after having served as the Senior Vice President for Safety, Environmental, and Management Services with the Holland America Group, overseeing more than 40 cruise ships sailing around the world with Princess, Holland America, Seabourn, and P&O Australia Cruise Lines. With the Holland America Group he directed safety and environmental operations, Safety Management System and associated procedures, audits, and investigations, near misses and analytics programs.
Prior to joining the Holland America Group, he served in the U.S. Coast Guard for 35 years. His assignments included Deputy Commander of the Atlantic Area, directing Coast Guard domestic and international safety, security, and environmental response operations from the Rocky Mountains to the Middle East and Africa and as Commander of the Coast Guard 11th District in Alameda, directing Coast Guard operations from California to Peru including interdiction and disaster response activities.
s extremely valuable experience and counsel for our leadership team as we grow our business in the United States and globally".
The four new appointees join a strong line-up of experts already on the CORE POWER Global Advisory Board, which includes:
Prof Emeritus Wade Allison, of Oxford University, a world leading expert on radiation safety.
Dr Mamdouh El-Shanawany, previously head of nuclear safety at the IAEA and Member of the IAEA team awarded the 2005 "Nobel Prize for Peace".
Mr. Motoko Ishii, former COO of Mitsubishi Corp., Ship Dept in Tokyo, Japan.
Mr. Henrik O. Madsen, former CEO of classification society DNV.
Mr. Rajesh Unni, the Founder and now retired CEO of Synergy Marine Group.
Latest News
(Posted on 27/09/23)
As the global shipping industry today celebrates World Maritime Day with its central theme of &ldquo... Read more
(Posted on 26/09/23)
Leading provider of secure maritime data communications software, GTMaritime, has reached 15,000 installations... Read more
(Posted on 26/09/23)
Posidonia Exhibitions, organisers of Posidonia, the International Shipping Exhibition, is launching... Read more
(Posted on 19/09/23)
Seven months after its formal launch, NorthStandard is already realizing tangible benefits from combining... Read more
(Posted on 12/09/23)
Foreship has relocated its UK subsidiary to larger premises and appointed Tuur Killaars as Senior Sustainability... Read more
(Posted on 08/09/23)
Classification society DNV has signed a Memorandum of Understanding (MoU) with Singapore-based ship... Read more
(Posted on 08/09/23)
Leading blended learning provider Intelligent Seas Group (ISG) is delighted to announce its collaboration... Read more
(Posted on 04/09/23)
Record year-on-year declines in rainfall has been identified as the 'likely culprit' for... Read more
(Posted on 04/09/23)
After years of keeping a vital navigation service operating on the same income, Middle East Navigation... Read more
(Posted on 28/08/23)
Torvald Klaveness and Lauritzen Bulkers, leading global dry bulk shipping companies, have announced... Read more