INTERCARGO: IMO mid-term decarbonisation measures should be simple and effective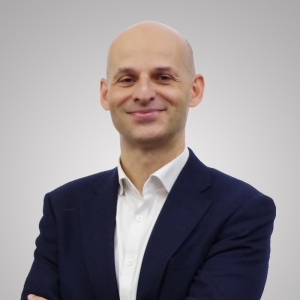 (Posted on 03/07/23)
As the industry gears up for the much anticipated MEPC 80 (Marine Environment Protect Committee) meeting, INTERCARGO Secretary General Kostas Gkonis has reiterated the importance that mid-term measures to help the IMO's decarbonisation ambitions should be both simple and effective, so as to be efficiently implemented by ships worldwide.
Dr Gkonis was commenting on the IMO's 15th session of the Intersessional Working Group on the Reduction of GHG Emissions from Ships in support of the paper submitted by ICS "ISWG-GHG 15/3/7 - Further information about a basket of measures combining an IMSF&R (Fund and Reward) mechanism (economic measure) and a Global (GHG) Fuel Standard (technical measure)".
He congratulated the IMO Secretariat for the hard work and commitment to their difficult task and thanked all those who had submitted papers, adding that representing the dry bulk sector – arguably the most efficient cargo carriage mode on earth - INTERCARGO has done much itself to support measures to decarbonise the industry and achieve net zero emission shipping by 2050.
This has included, in previous meetings, promoting the concept of Green Hubs for developing the necessary infrastructure to ensure availability of low/zero carbon fuels in ports around the world, and supporting along with its industry partners the establishment of an international maritime research fund for decarbonising shipping.
Regarding medium-term measures, Dr Gkonis referred to INTERCARGO's written submissions in early 2021 to MEPC for taking forward and implementing mandatory market-based measures for international shipping, while soon after and five intersessional meetings ago, INTERCARGO, after years of championing the concept in industry deliberations, was a frontrunner along with ICS in putting forward a levy-based MBM, per tonne of CO2 emissions, to expedite the uptake and deployment of zero-carbon fuels.
"Since then, our Association has consistently supported in principle the revised proposals aptly developed by the industry body, the International Chamber of Shipping," he said.
"On this occasion, INTERCARGO reiterates the importance that the basket of mid-term measures should be both simple and effective, so as to be efficiently implemented by ships worldwide.
"In this respect we express our support for the revised International Maritime Sustainability Fund & Reward mechanism, including the establishment of an IMO Maritime Sustainability Fund as in paper ISWG-GHG 15/3/7 by ICS and its combination with a simpler design of the Global GHG Fuel Standard, a technical measure as in document ISWG-GHG 15/3/6 again by ICS."
The IMO is currently in the process of revising its Green House Gas (GHG) Strategy and the much anticipated MEPC 80 meeting will take place from 3-7 July.
INTERCARGO fully supports the IMO's ambition to achieve net zero emission shipping by 2050, however, it stresses that the responsibility for decarbonisation cannot be placed solely on the shoulders of the ship operator – it is a challenge that must be dealt with holistically by the entire supply chain.
Latest News
(Posted on 07/12/23)
ClassNK has issued Approvals in Principle (AiPs) for four cutting-edge ship designs developed by Marine... Read more
(Posted on 07/12/23)
A smartship partnership bringing together ship management company Laskaridis Shipping, digital technology... Read more
(Posted on 07/12/23)
ABB has launched a new digital tool allowing shipowners, operators and designers to estimate the emission... Read more
(Posted on 03/12/23)
The Dry Bulk and LNG segments have borne the brunt of restricted transits, particularly due to their... Read more
(Posted on 03/12/23)
Columbia Shipmanagement (CSM) is set to further boost operational efficiency on its vessels, as crew... Read more
(Posted on 26/11/23)
Shi.E.L.D. Services has selected Spinergie as its preferred digitized solution provider to monitor and... Read more
(Posted on 26/11/23)
Thousands of cadets and trainees in India will benefit from in-depth wellness training and support thanks... Read more
(Posted on 17/11/23)
As shipping continues its journey to decarbonisation, INTERCARGO will host a special forum in Athens... Read more
(Posted on 13/11/23)
INTERCARGO was deeply saddened and concerned to hear of the reported appalling missile attack on the... Read more
(Posted on 13/11/23)
A new-look Wellness at Sea Awareness Campaign for seafarers, their families and shore staff that &ldquo... Read more