Madeira ships registry soars with growing demand for EU Flag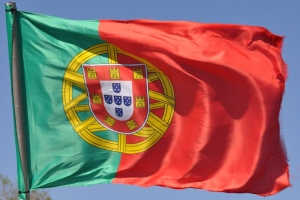 (Posted on 14/05/23)
EUROMAR has announced that Portugal's fleet has expanded by 39.6% since 2020, making it the fastest-growing flag among major flag administrations. This achievement shows the growing demand for an EU Flag and their dedication to strengthening shipping within the European Union. Portugal's fleet now comprises over 800 vessels, closing in on other well-established flags.
EUROMAR assists ship managers in all matters regarding MAR - The International Shipping Register of Madeira, based on Madeira / Portugal.
This expansion results from Portugal's commitment to delivering outstanding, ever-improving service to ship owners and operators. The focus on safety, environmental sustainability, and adherence to international standards has established Portugal as a highly appealing choice for vessel registration. Additionally, the increasing demand for an EU flag plays a significant role, as over 80% of transfer registrations come from non-EU flags. Consequently, Portugal has emerged as a leading choice for such transfers.
EUROMAR says that as Portugal continues to expand, it remains steadfast in upholding its high standards and reinforcing its position within the maritime industry.
Portugal also demonstrated its position as one of the safest and most reliable flags globally, as shown by the latest performance lists of the Paris MOU and Tokyo MOU, two of the most significant regional port state control agreements. In addition to this achievement, Portugal has qualified as one of the 23 Flags eligible for the Qualship21 program from the United States Coast Guard (USCG) for the period of 1 July, 2023 to 30 June, 2024. Vessels flying the Portuguese flag can now apply for Qualship21 status with the USCG, further highlighting their commitment to excellence in maritime safety and environmental protection.
In 2023, Portugal's detention ratio has under passed other major flags such as Liberia, Marshall Islands, Panama, Cyprus, and Malta. This outstanding performance reflects its dedication to safety, quality, environmental protection, and adherence to international conventions. Much of this success is owed to the diligent ISM managers, who have worked tirelessly to implement and maintain robust safety management systems. Their expertise and commitment have played a critical role in fostering a culture of safety and continuous improvement, which has helped Portugal consistently outperform other flags.
The qualification for the Qualship21 program will solidify Portugal's reputation as a top choice for ship owners and operators seeking a reliable and responsible flag.
Latest News
(Posted on 05/06/23)
DNV's latest white paper "Biofuels in shipping" finds that the flexibility of biofuels can... Read more
(Posted on 05/06/23)
Shipping is so global, that only a truly global regulator such as the International Maritime Organization... Read more
(Posted on 02/06/23)
Technology group Wärtsilä will partner with Transworld Group to apply the most advanced decarbonisation... Read more
(Posted on 02/06/23)
Global healthcare specialist VIKAND has appointed Ronald Spithout as its Managing Director for VIKAND... Read more
(Posted on 31/05/23)
The Columbia Group has underlined its commitment to the burgeoning Turkish maritime cluster by opening... Read more
(Posted on 31/05/23)
ClassNK has granted its Innovation Endorsement for Products and Solutions to Inmarsat's Fleet... Read more
(Posted on 23/05/23)
The International Association of Dry Cargo Shipowners (INTERCARGO) has reached an historic membership... Read more
(Posted on 23/05/23)
Competition authorities have now approved the merger of OSM Maritime Group and Thome Group. The merged... Read more
(Posted on 17/05/23)
A new report from DNV and Lloyd's List Intelligence, "Maritime safety trends 2012-2022:... Read more
(Posted on 17/05/23)
Damen Services has opened its twelfth service hub, located in South-East Asia at Damen Song Cam shipyard... Read more