Ports & Logistics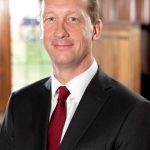 (Posted on 12/02/19)
PD Port has welcomed the Maritime 2050 strategy released by the Department for Transport to map out a plan to support the UK's ambition to be a world-leading maritime nation.PD Ports is one of the UK's major port operators which owns and operates Teesport, a key driver in the North east economy and one of the region&...
(Posted on 12/02/19)
The Trois-Rivières Port Authority (TRPA) is continuing to deploy its On Course for 2030 plan by setting up two funds for its users, with a total investment of $2.5 million over five years.The Canadian Port of Trois Rivières offers a wide range of facilities and services to the marine industry at all seasons. It is...
(Posted on 12/02/19)
The M/V Frontier Voyager, a Panama registered vessel, sailing from Kimistu in Japan, was the first ship to arrive in Sept-Îles this year at 3 p.m. on 9th January. The vessel arrived in ballast and will set sail again on January 22, 2019 with 170 000 tons of iron ore from IOC Rio Tinto Mining Company destined for Rotterdam...
(Posted on 12/02/19)
Work is set to begin on the final stage of the $120 million Channel Risk and Optimisation Project (CROP) at the Port of Port Hedland in April, with a dredging company appointed to undertake the work.The project will deliver a refuge zone and an emergency passing lane to the 42 kilometre unidirectional shipping channel, as well as...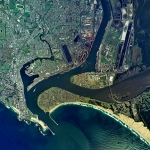 (Posted on 31/01/19)
The Port of Newcastle, Australia, recorded another solid year of trade in 2018 with the Hunter's construction boom and business investment helping drive growth in related cargoes. The port handled 280,000 tonnes of cement in 2018, up almost 11% year-on-year, amid record construction in Newcastle and strong growth in surrounding...
(Posted on 31/01/19)
The Port of Sept-Îles, Canada, has announced an increase of 4.7% in volume handled over last year at 25,375,000 tons this year, compared to last year's 24,231,000 tons. The startup of operations at the multi-user dock accounted for the entire increase, with over 5.5 million tons handled, which made up for the drop in...