Ports & Logistics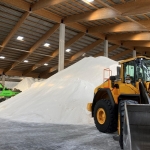 (Posted on 14/10/22)
Zoutman is to erect the world's tallest and most modern production tower for sea salt at its Ghent Kluizendok site in North Sea Port. The 30 million euro investment features high sustainability as well as creating 40 new jobs and enhancing the port's position as a food port.The new 64.5-meter tower will provide an additional capacity...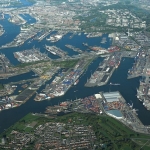 (Posted on 06/10/22)
The Port of Rotterdam Authority has developed four diverse global scenarios in detail to increase understanding of what the future might look like, so that the Port Authority can respond accordingly. What investments are needed to attract new freight flows, business and clean energy? Where should adjustments be made?Central to these...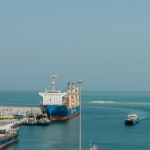 (Posted on 01/10/22)
AD Ports Group has announced the arrival of the first international shipment at Mugharraq Port, one of the high-performing ports located within the Al Dhafra Region.This is the first shipment since Mugharraq Port was recognised as an international port facility under the provision of the International Code for the Security of Ships...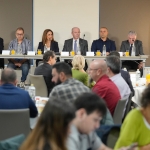 (Posted on 25/09/22)
Representatives of Bilboestiba, stevedoring companies, trade unions and the Port Authority of Bilbao have made clear, in the presence of numerous representatives of the logistics-port community, loading companies and institutions, their firm commitment to the stability and competitiveness of the Port of Bilbao, after the signing...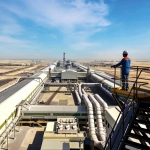 (Posted on 25/09/22)
AD Ports Group, the leading facilitator of trade, logistics, and industry, has unveiled 'KEZAD Group' as part of the plan to consolidate and grow its Economic Cities & Free Zones offering, marking a new phase of evolution towards strengthening Abu Dhabi's position as the region's leading industrial...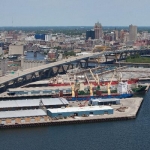 (Posted on 15/09/22)
The annual gathering of the Wisconsin Commercial Ports Association has taken place near the mouth of Green Bay at the REC Center in Marinette. The meeting will include presentations from local, state, and federal experts emphasizing the economic significance and environmental stewardship of Wisconsin's commercial ports.&ldquo...