Ports & Logistics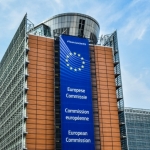 (Posted on 28/01/22)
The European Sea Ports Organisation (ESPO) has welcomed the proposal to include shipping in an Emission Trading System (ETS). Putting a price tag on shipping emissions through the EU ETS should deliver clear climate gains and push the sector to choose greener solutions. However, the effectiveness of this policy will be undermined...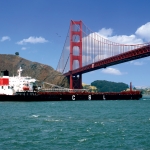 (Posted on 20/01/22)
Speaker of the United States House of Representatives, Nancy Pelosi has announced $5 million in new funding for the Port of San Francisco and U.S. Army Corps of Engineers (USACE) to complete ongoing work to identify vulnerabilities and recommend strategies to reduce current and future risks to the San Francisco waterfront. The study...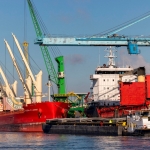 (Posted on 15/01/22)
With nearly 69 million tons of seaborne cargo transhipped in 2021, North Sea Port grew 9% compared to the Covid year of 2020. Indeed, transhipment via inland navigation experienced a full recovery to nearly 60 million tons.After this year, the cross-border port expects to completely eliminate losses due to the pandemic in 2022.For...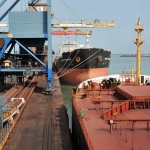 (Posted on 15/01/22)
Solid bulk increased by 11% at the port of Dunkirk to reach 20.1 MT in 2021. Ore, which rose sharply by 29% (11.3 MT), benefited from the sustained pace of steelmaking activity while coal volumes were down very slightly (3.4 MT). The structural decline in demand for steam coal continues even if it is offset by the logical resumption...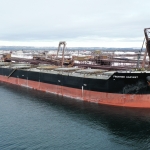 (Posted on 10/01/22)
Flying the Japanese flag, the M/V Frontier Harvest arriving from ?skenderun, Turkey, was the first ship of 2022, with arrival at 12:22 p.m. on 4th January at North America's largest iron ore-handling port. The ship was in ballast and will be leaving this week for Rotterdam, Netherlands with a cargo of 172,360 tonnes of iron...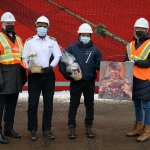 (Posted on 08/01/22)
The Federal Saint-Laurent is the first vessel to call the Port of Trois-Rivières in 2022. It docked at the Port on 6 January at 5:48 am, after a 15-day crossing of the Atlantic. The vessel, with its 22 crew members of Indian nationality, left the port of Brake in Germany on 22 December, 2021. Its cargo of steel, unloaded...