Ports & Logistics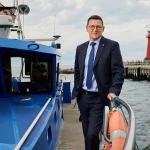 (Posted on 11/03/21)
The Port of Gdansk has overtaken Russia's Port of Primorsk to become the third-busiest port for cargo shipments in the Baltic Sea.Figures show the port handled a total of 4.6 million tons of cargo in January 2021, up 8.8 per cent year-on-year, moving the Port of Gdansk Authority into third place on the Baltic Sea podium.Russia...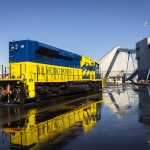 (Posted on 05/03/21)
Metro Ports, a leader in stevedoring services in the USA, has announced another step in its ongoing commitment to environmental excellence by purchasing a second, ultra-low emissions ("Tier 4") locomotive engine for its Pier "G" operations at the Port of Long Beach.Metro Ports is a brand composed of: Metropolitan...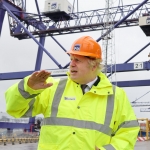 (Posted on 05/03/21)
PD Ports, one of the UK's major port groups, has welcomed UK Prime Minister, Boris Johnson and Chancellor, Rishi Sunak, to Teesport, the 5th largest port complex by tonnage and a piece of key UK national infrastructure, as the region continues to celebrate its successful freeport bid.During the visit, PD Ports CEO, Frans Calje...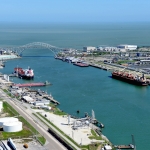 (Posted on 01/03/21)
The Port of Corpus Christi, the United States' largest energy export gateway, and the Port of Rotterdam, Europe's leading industrial deepsea port, have entered into a Memorandum of Understanding (MOU) that will allow the two global entities to collaboratively improve their global maritime operations.The two ports have outlined...
(Posted on 01/03/21)
The construction of the Dunkerque Logistique International (DLI) South structure and service road, which began in December 2020, is making swift progress. Once completed, it will facilitate the crossing of the Loon-Plage railway complex and will directly link up to the multi-modal DLI South platform from the Continents roundabout...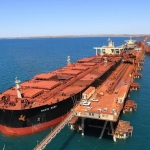 (Posted on 24/02/21)
A new commercial freight shipping service connecting Western Australia's Pilbara region to the major international shipping hub of Singapore has been secured by Rio Tinto. The service will provide the company with a quicker, cheaper and cleaner alternative to the existing freight delivery route via Perth, helping to drive...