Ports & Logistics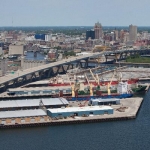 (Posted on 31/03/20)
The challenges presented by COVID-19 and the associated public health precautions have not stopped commercial activity at Port Milwaukee. Transportation operations including rail, trucking, and shipping continue on Jones Island. Port tenants and terminal facilities on Jones Island remain in operation to the extent allowed under...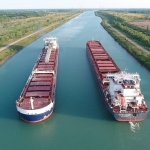 (Posted on 26/03/20)
Algoma Central Corporation, a leading supplier of marine transportation services, has provided an update on the commencement of the 2020 domestic navigation season on the Great Lakes – St Lawrence.The Welland Canal opened on 24 March, 2020 and the Lake Ontario to Montreal section of the St. Lawrence Seaway is scheduled to...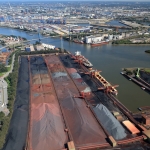 (Posted on 26/03/20)
All tenants of the Hamburg Port Authority (HPA) in the port of Hamburg can apply for the interest-free moratorium of the building- and land lease for the months April, May and June. Payments can be deferred until December 31, 2020. The Free and Hanseatic City of Hamburg furthermore supports the port industry in the current difficult...
(Posted on 26/03/20)
Norfolk Southern Corporation has announced that Vanessa Allen Sutherland has been named executive vice president and chief legal officer, effective 1 April, 2020.NS is one of the USA's premier transportation companies and is a major transporter of industrial products, including chemicals, agriculture, and metals and construction...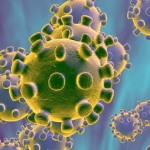 (Posted on 20/03/20)
Ports worldwide are responding to the Covid-19 crisis in an effort to keeping vital global infrastructure open.Below are some examples of the many statements and press releases received by IBJ, on how leading ports are reaction to the pandemic.In Belgium, the first meeting of the Port of Antwerp Covid-19 Taskforce has now been held...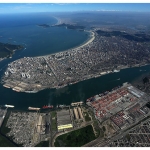 (Posted on 20/03/20)
Addressing ongoing comments that the Port of Santos might undergo an operations shutdown as a result of Covid-19 contamination risk, Santos Port Authority (SPA) informs that no such interruption is programmed for the foreseeable future. SPA works closely with the port community, acting to ensure the full operation of the Port of...