Ports & Logistics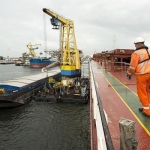 (Posted on 27/01/20)
The Port of Amsterdam set a new transhipment record in 2019 with transhipment totalling 86.9 million tonnes, compared to 82.3 million tonnes in 2018. This represents a 6% increase. Together with the other ports in the North Sea Canal Area, total transhipment reached 105 million tonnes in 2019, compared to 101.8 million tonnes...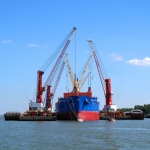 (Posted on 22/01/20)
Associated Terminals has announced the acquisition of New Orleans Bulk Terminal. Located on the Michoud Slip, just off the Intracoastal Waterway, New Orleans Bulk Terminal is a privately owned 50 acre facility. The terminal offers customers various transfer options for their cargo, including barge to rail, rail to barge, barge to...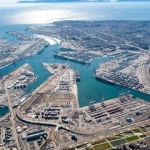 (Posted on 21/01/20)
The Port of Los Angeles moved near-record cargo in 2019, just short of the second-best year in its 113-year history. The milestone was announced by Port Executive Director Gene Seroka at the annual State of the Port event hosted by the Pacific Merchant Shipping Association."In the face of lagging exports due to international...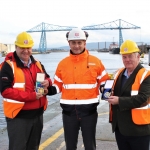 (Posted on 21/01/20)
Teesside's shipping community has appointed senior business leaders from two of the region's most successful port facilities to represent the industry.Gary Dawson, AV Dawson managing director and Garry O'Malley, Redcar Bulk Terminal (RBT) man-aging director take on the chair and vice chair roles for the industry...
(Posted on 21/01/20)
The Port of Kiel achieved a sound result last year. The cargo sector achieved an increase of 1.9 % to 6.8 million tons handled on the terminals operated by the Port of Kiel.In addition, there is the bulk cargo business at independent facilities so that all in all the 7 million ton mark could be affirmed despite the decommissioning...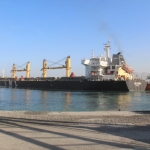 (Posted on 14/01/20)
The MV LMZ Phoebe has sailed from Saqr Port berth 10 with a draft of 12.78M. The vessel is the first to utilise the newly installed Dynamic Underkeel Clearance System (DUKC) provided by Australia based OMC International.Saqr Port and Free Zone's huge annual cargo-handling capacity, coupled with its ability to berth the world...