Ports & Logistics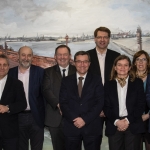 (Posted on 02/04/19)
The Board of the Trustees of Dunkerque-Port, meeting in its new configuration under the chairmanship of Mr. Michel Lalande, Prefect of the Hauts-de-France Region, has elected Ms. Emmanuelle Verger Chair of the Board of Trustees for a period of 5 years.France's third-ranking port, Dunkerque is well known as a port handling...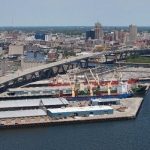 (Posted on 27/03/19)
As the Great Lakes international shipping season starts, already two ships have departed northern Europe headed for Milwaukee. Both the Fednav ship Federal Barents and the Polsteam vessel Irma are in the North Atlantic now with port calls scheduled in North America, including Milwaukee.The locks in the Montreal/Lake Ontario...
(Posted on 27/03/19)
On 10 May, Port of Hamburg Marketing will be offering those who have always wondered how cargo handling in the Port of Hamburg functions very special company visits to mark HAMBURG PORT ANIVERSARY. Compiled with help from numerous operators, this year the five tours for private individuals will once again provide vivid impressions...
(Posted on 27/03/19)
Andrew Hemphill, Port Director of Clydeport, has been elected as Chairman of the Scottish Ports Group.The Scottish Ports Group is the only industry-led forum representing the views of this important and dynamic sector, which is a major contributor to the success of the Scottish economy. Coordinated by the British Ports Association...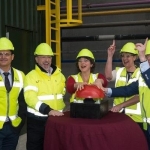 (Posted on 16/03/19)
ICL Fertilizers has opened a new installation in Amsterdam that will allow the company to use phosphorus waste as a source for the large-scale production of phosphate fertilizers. This will help ICL, which is based on the Fosfaatweg (in Dutch meaning Phosphate Road, which is not entirely coincidental) in the port of Amsterdam, to...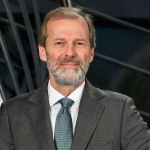 (Posted on 16/03/19)
Allard Castelein, CEO of the Port of Rotterdam Authority, has commented on the 2018 annual report: 'Our world is changing rapidly and profoundly. Global developments such as the energy and raw materials transition, digitisation and changing goods flows have far-reaching consequences for all our activities. Flexibility and...