Ports & Logistics
(Posted on 14/05/19)
Damen Shipyards Group has signed a contract with Neue Schleppdampfschiffsreederei Louis Meyer GmbH & CO. KG for the supply of an ASD Tug 2411, to be named JAN. The vessel was built for stock at Damen Shipyards Changde in China before being transported to the Netherlands. She will now undergo finishing at Damen Maaskant Shipyards...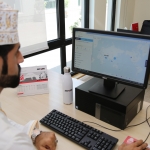 (Posted on 08/05/19)
SOHAR Port and Freezone has launched SOHAR Navigate, http://www.soharportandfreezone.com/navigate/sohar.html a unique online route planner, which provides information on available connections to hinterland destinations. The platform is the first of its kind in the region and will comprise of sea schedules connecting to 550 ports...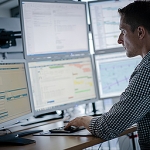 (Posted on 08/05/19)
The Port of Hamburg is not only the largest seaport in Germany – it is also the second-largest inland port. Around 10,000 inland waterway vessels call each year the handling facilities of the Elbe metropolis. The Hamburg Vessel Coordination Center (HVCC) is now developing a digital platform specifically for inland waterway...
(Posted on 08/05/19)
The Trois-Rivières Port Authority (TRPA) held its annual general meeting recently, which provided an opportunity to report exceptional results for 2018. Over the past year, the Port accommodated 256 vessels, including 24 cruise ships, and set a new handling record of 3.9 million metric tonnes of cargo, bringing its net income...
(Posted on 08/05/19)
Laurent FOLOPPE has been appointed as Commercial and Marketing Director for HAROPA. Within the scope of his new functions, he will propose and implement the sales and marketing strategy to develop HAROPA national and international port trades. HAROPA, the 5th largest port complex in Northern Europe, is a joint venture between...
(Posted on 08/05/19)
T. Parker Host has announced a new management incentive programme, awarding packages to over 30 employees in its first round of grants.T. Parker Host is a total solutions provider for the maritime industry, specializing in agency, terminal operations, and marine assets."Our team members are the key to Host's success...