Ports & Logistics
(Posted on 19/12/18)
The Regional Directorate of the Customs Authorities in Dunkirk has authorized customs clearance 24/7 on Dunkirk Port. The freight forwarding company DSV, at the origin of the request, has been the test operator of the system since November 15, 2018.Until now, it was possible to validate declarations outside the opening hours of...
(Posted on 19/12/18)
Teesside shipping and logistics giant, AV Dawson has secured a three year extension to support British Steel's, steel rolling operations at its Special Profiles facility in Skinningrove and at its Teesside Beam Mill in Lackenby.The Middlesbrough based business, which has operated on-site logistics on the sites for over five...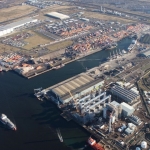 (Posted on 11/12/18)
PD Ports, one of the UK's major port groups, has signed a multi-million pound, five-year contract with British Gypsum, creating new jobs and cementing Teesport's growing reputation as the premier port for bulk handling on the country's east coast.Part of the global Saint-Gobain group, British Gypsum, which is the...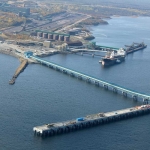 (Posted on 11/12/18)
The Port of Sept-Îles has announced that Tacora Resources Inc. is now a user of the port's multi‑user wharf, following the sale, announced by New Millennium Iron Corp. on 19th November of part of NML's reserved wharf capacity to the company and the completion of Tacora's Scully Mine restart financing...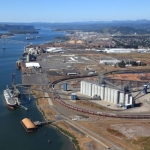 (Posted on 11/12/18)
The Port of Longview's Board of Commissioners have approved its infrastructure-focused 2019 Budget, which includes significant investments in the expansion of the Port's Industrial Rail Corridor (IRC) and cargo handling infrastructure.The IRC plays a critical role in the efficient movement of cargo throughout the region...
(Posted on 11/12/18)
Cargotec partnered with Rainmaking Ltd. in September this year to establish a startup collaboration programme called Trade & Transport Impact. The programme connects world leading corporations and innovative startups to address the biggest challenges in maritime, cargo transport and logistics.Applications to join can now be...