Ports & Logistics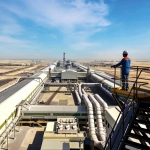 (Posted on 25/09/22)
AD Ports Group, the leading facilitator of trade, logistics, and industry, has unveiled 'KEZAD Group' as part of the plan to consolidate and grow its Economic Cities & Free Zones offering, marking a new phase of evolution towards strengthening Abu Dhabi's position as the region's leading industrial...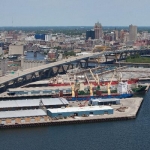 (Posted on 15/09/22)
The annual gathering of the Wisconsin Commercial Ports Association has taken place near the mouth of Green Bay at the REC Center in Marinette. The meeting will include presentations from local, state, and federal experts emphasizing the economic significance and environmental stewardship of Wisconsin's commercial ports.&ldquo...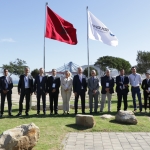 (Posted on 15/09/22)
The ports of Singapore, Hamburg, Rotterdam, Antwerp, Barcelona, Gothenburg and Montreal have come together at Tanger Med with the aim of intensifying close collaboration and discussing common projects related to port operations topics and innovations.The meeting succeeded in elevating the ongoing dialogue to the next level. The...
(Posted on 15/09/22)
AD Ports Group has completed the acquisition of a 70 percent equity stake in Transmar International Shipping Company ("Transmar") and Transcargo International S.A.E. ("TCI").The total purchase consideration (Enterprise Value) for 70% shareholding amounts to AED 514 million (USD 140 million). It is the first...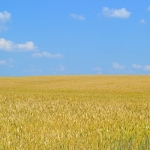 (Posted on 09/09/22)
After months of blockades, a grain ship from the Ukraine has today arrived at North Sea Port. The vessel moored at Euro-Silo at Sifferdok in Ghent.The ship, 'Zhe Hai 505' left the port of Odessa with 30,000 tons of rapeseed on board. More ships are scheduled for mid and late September, which will help restart the transhipment of...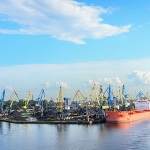 (Posted on 07/09/22)
In one of the largest post-pandemic M&A deals in India, Essar today announced signing definitive agreements with Arcelor Mittal Nippon Steel (AM/NS) for certain Ports and Power infrastructure assets which are primarily captive to Hazira steel plant operations.The deal also envisages a 50-50 Joint Venture partnership, for building...