Ports & Logistics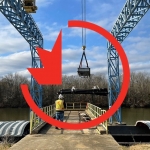 (Posted on 31/03/21)
Federal Marine Terminals, Inc. (FMT) has signed an operating agreement with Port Itawamba, increasing its presence in the Southern region of the USA within this vital inland waterway system.The facility, located in Northern Mississippi on the Tennessee-Tombigbee Waterway, covers an impressive reach, including destinations along...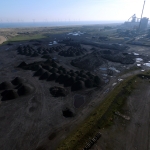 (Posted on 28/03/21)
Two of the UK's leading waste to energy companies – Low Carbon Ltd and PMAC Energy – have announced that planning consent has been granted for a new £300 million pound state-of-the-art waste to energy centre on the site of the former Corus Steel works.The Redcar Energy Centre – which is set for completion...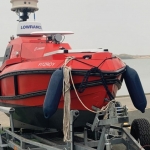 (Posted on 28/03/21)
Peel Ports is the first Port group in the United Kingdom to take delivery of an autonomous unmanned survey vessel, which completed its first successful trial at Crosby Marine Lake, North of Liverpool last week.Peel Ports offered Sefton Council the first trial of FITZROY's services which provided hydrographic charts of Crosby...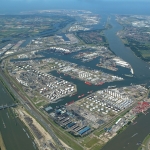 (Posted on 22/03/21)
The Port of Rotterdam Authority and Gasunie are working together on the development of a new hydrogen pipeline that will form the backbone of the future hydrogen infrastructure in Europe's largest port. The plans are in the final phase before start of construction. Parties intend to take this main transmission pipeline into...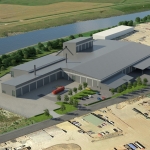 (Posted on 22/03/21)
Associated British Ports (ABP), the UK's leading and best-connected port operator, has celebrated the commencement of a project to build a new plasterboard factory at the Port of Newport, which will help create around 60 new full-time jobs in the area.The new facility will be used to store gypsum, which will be delivered by...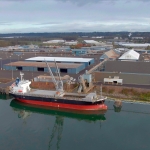 (Posted on 17/03/21)
The Port of Vancouver USA is reporting a record-breaking year in 2020, with the highest returns in its 108-year history: revenues totaling $50 million -- a 15 percent increase from the previous year.The port is one of the major ports on the Pacific Coast, and its competitive strengths include available land, versatile...