Ports & Logistics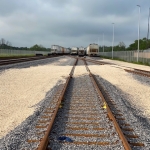 (Posted on 26/04/21)
The Port of South Louisiana is pleased to announce that the construction of a six-track rail yard in St. Charles Parish is now complete. The rail yard, located at SoLaPort, a port-owned property on the west bank of the Mississippi River, is configured to accommodate between 250 and 350 rail cars exclusively for Dow Chemical that...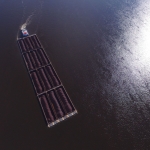 (Posted on 20/04/21)
The board of Imperial, an African focused provider of integrated market access and logistics solutions, has announced that it has entered into an agreement for the sale of its South American shipping business to Hidrovias do Brasil S.A., an independent integrated logistics provider focused on waterways logistics services in Latin...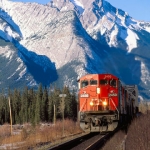 (Posted on 15/04/21)
Despite challenging conditions, CN and its supply chain partners have delivered exceptionally during Q1 to help supply the world with Canadian grain.The rail operator, which safely transports more than 300 million tons of natural resources, manufactured products, and finished goods throughout North America every year, has announced...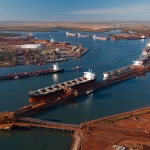 (Posted on 15/04/21)
Pilbara Ports Authority has delivered a total monthly throughput of 62.5 million tonnes (Mt) for March 2021. This throughput was a two per cent decrease compared to the same month in 2020.Pilbara Ports Authority was established on 1 July 2014, as a result of the Ports Legislation Amendment Act 2014 consolidating seven of WA&rsquo...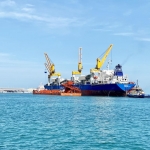 (Posted on 11/04/21)
Emirates Steel, the leading integrated steel producer in the Middle East, and SAFEEN Group, the marine service arm of Abu Dhabi Ports, both part of ADQ, have announced the commencement of transshipment operations, as part of a 10-year agreement previously signed between the two parties in 2019.As per the agreement, SAFEEN will work...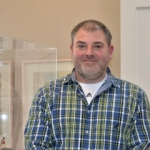 (Posted on 11/04/21)
The Milwaukee Board of Harbour Commissioners have approved the appointment of Eric Polzin to the position of Harbour Master. In his new role, Polzin will oversee operations at Port facilities and exercise regulatory and police powers over marine activity in the Milwaukee Harbour. His appointment is effective on June 14, 2021.Polzin...