Ports & Logistics
(Posted on 19/07/18)
The British Ports Association has welcomed the Government's Brexit White Paper which outlines the UK's aims for a future economic relationship with the EU. Included in the White Paper is the much publicised Facilitated Customs Arrangement which essentially enables the continued frictionless trade between the UK...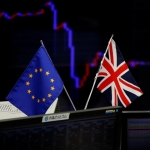 (Posted on 04/07/18)
As the UK Cabinet prepares for an away day' at the Prime Minister's country residence Chequers this week, the British Ports Association (BPA) has urged Ministers to agree a proposal that will ensure goods continue to flow uninterrupted between UK and EU ports post-Brexit.Commenting on the Government's forthcoming...
(Posted on 04/07/18)
The port of Rotterdam is Europe's largest bunkering port. To make the bunkering (i.e. refuelling) of ships in Rotterdam even more efficient, transparent and reliable, the Port of Rotterdam Authority and various bunkering parties are launching a trial project that allows users to submit bunkering announcements digital. In due...
(Posted on 04/07/18)
Abu Dhabi Ports recently hosted the KIZAD Logistics Workshop in partnership with the National Association of Freight and Logistics (NAFL) to enhance the region's robust and competitive logistics service industry and provide customers with superior solutions that are fast, efficient and cost-effective.The workshop was aimed...
(Posted on 04/07/18)
PD Ports welcomed the UK's Shadow Secretary of State for Transport, Andy McDonald MP, to Teesport recently, to learn first-hand of the major role logistics plays in keeping the UK economy moving.As a Member of Parliament for Middlesbrough since 2012, Mr McDonald is a strong supporter of Teesport, one of the UK's deepest...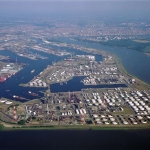 (Posted on 27/06/18)
Railport Antwerp, a joint initiative by Antwerp Port Authority, the Left Bank Development Corporation and the industry associations Essenscia Vlaanderen and VOKA-Alfaport, is to expand its activities. The company will actively serve rail transport in the port with the aim of doubling the proportion of rail transport in the port...