Ports & Logistics
(Posted on 16/08/18)
The British Ports Association (BPA) has published its new sustainable development charter, which commits to supporting the dual aims of a strong and healthy environment and a thriving economy.The BPA represents 350 ports, terminals and port facilities across the UK. UK Ports handle 95% of the UK's international trade, keeping...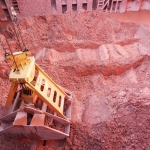 (Posted on 02/08/18)
The International Dry Bulk Terminals Group (DBTG) will discuss the important topic of accidents deriving from working in enclosed spaces such as the cargo holds of bulk ships at its next meeting in Baltimore in October. The DBTG was founded 20 years ago as a not-for-profit organisation that would provide a voice and forum for...
(Posted on 02/08/18)
The port of Rotterdam achieved throughput of 232.8 million tonnes in the first six months of 2018. That is 2.2% less than in the first six months of 2017. There was a clear fall in throughput of coal (-11.9%), partly as a result of the planned closure of coal-fired power plants. However, container throughput, one of the strategic...
(Posted on 02/08/18)
The Port of Vancouver USA and its partners have dedicated a $251 million rail project that is bringing congestion relief and efficiency to port and regional businesses as well as rail users and communities across the Western U.S. The Port of Vancouver USA is one of the major ports on the Pacific Coast...
(Posted on 02/08/18)
Marine plastic pollution is a serious threat to the health of marine environments and their biodiversity. Portland Port, UK has taken steps to begin addressing the plastics and litter that come in to Portland Harbour.Last week a team of 20 Portland Port employees volunteered to spend a few hours removing the marine plastics and...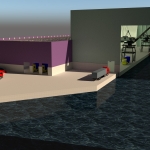 (Posted on 26/07/18)
Ever since ArcelorMittal Gent was founded in the 1960s, Euroports has been ArcelorMittal's maritime partner for its breakbulk loading and unloading activities. Based on the unique collaboration between ArcelorMittal Gent, Participatiemaatschappij Vlaanderen (PMV), North Sea Port, and Euroports, the strong partnership between Euroports...