Ports & Logistics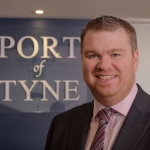 (Posted on 17/12/20)
The Port of Tyne, one of the UK's major deep-sea ports, has announced that Chris Green will join its business development team as Commercial Director.Chris joins the Port of Tyne from RMS Ports where he was most recently Interim Project Director.Port of Tyne is one of the UK's major deep-sea ports, operating in offshore, bulks...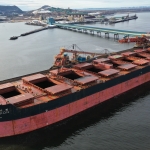 (Posted on 11/12/20)
The Port of Sept-Îles has announced that it has already shipped 30 million tons of goods this year, with a month still remaining in 2020. This is the highest volume shipped since the golden age of the 1970s, when the Port was the second busiest in Canada.This important milestone is all the more noteworthy for the Port in these...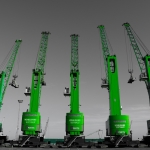 (Posted on 10/12/20)
In the fourth quarter of 2020, Goeyvaerts-R bvba ordered four more eco-efficient Konecranes Gottwald Mobile Harbour Cranes for their rental fleet across ports in the Netherlands and Belgium. The cranes will be delivered from January to October 2021.Founded in the 1950s, Goeyvaerts is a family company with nearly 70 years of logistics...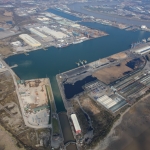 (Posted on 10/12/20)
The Port of Newport, owned and operated by Associated British Ports, the UK's leading port operator, has agreed a new lease with family-owned metal recycling company, Bayliss Metals, to support its growing operations in the region.The new lease covers a 1.5 acres site on the East Lock at the port, which provides a facility...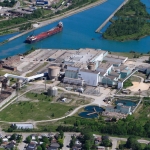 (Posted on 06/12/20)
The Thorold Multimodal Hub, in the heart of Niagara, Canada, is offering more than 500,000 square feet of available indoor warehouse and 200-acre outdoor storage and material handling space, providing flexible solutions that can be configured to suit diverse industrial operations.The Hub comprises space owned by HOPA Ports...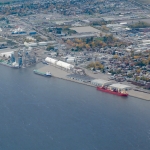 (Posted on 06/12/20)
As part of the Cooperation Agreement signed at the end of 2018 aimed at improving their respective and/or common port services, the port authorities of Montreal and Trois-Rivières have announced the rollout of three projects that will improve the marine operations of both ports: the implementation of a common extranet portal...