Ports & Logistics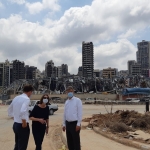 (Posted on 28/08/20)
Last week, a small delegation of officials from the Dutch Ministry of Foreign Affairs travelled to Beirut together with the Port of Rotterdam Authority. This public mission was organised to determine how the Netherlands can support Lebanon in rebuilding its port.The restoration of the port of Beirut is of crucial importance for...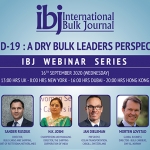 (Posted on 26/08/20)
IBJ's first ever webinar will take place just three weeks from today and is free to view.Launched in 1981, IBJ has an established track record of keeping the global bulk cargo handling and shipping industry informed thorough its magazine, e-newsletter/website and IBJ Awards. This years' IBJ Awards in Rotterdam have been...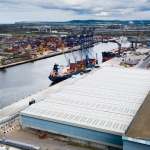 (Posted on 17/08/20)
PD Ports is celebrating the official opening of a multi-million pound bulks handling facility at Teesport that marks an important milestone in the revival of the Tees Valley following the collapse of the SSI Steelworks in 2015.Simon Clarke MP, Minister for Regional Growth and Local Government, officially opened Teesport Bulks Terminal...
(Posted on 17/08/20)
On Thursday, 13 August, the annual gathering of the Wisconsin Commercial Ports Association (WCPA) took place via video-teleconference. The meeting included presentations from local, state, and federal experts and policymakers, including agencies that support the growth and development of Wisconsin's commercial ports by addressing...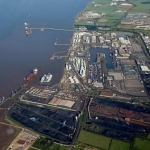 (Posted on 17/08/20)
The UK's Department for Transport (DfT) has published its Annual UK Port Freight Statistics for 2019. The figures detail 95% of UK physical imports and exports, which are facilitated by British ports.The figures have shone a positive light on the state of the UK's international trade pre-Coronavirus. They tell of a climate...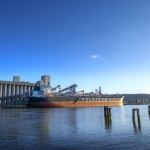 (Posted on 14/08/20)
Sénalia Group, the operator of the largest port and food industry grain silos in the port of Rouen is a mature company with a long history. However, 2020 is destined to be its proudest year yet as the operator has worked continuously through the Covid-19 pandemic to feed a hungry world and achieve record throughput.Chief...