Ports & Logistics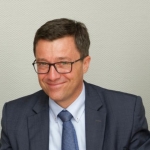 (Posted on 23/11/20)
Mandated by French Prime Minister, Jean Castex, Stéphane Raison has arrived to take up his duties as the first Director General of HAROPA.HAROPA, the 5th largest port complex in Northern Europe, is a joint venture between the ports of Le Havre, Rouen and Paris.The government has put Stéphane Raison, until now Director...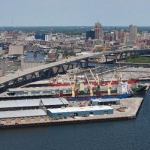 (Posted on 23/11/20)
Port Milwaukee and Michels Corporation have formally signed a lease agreement for nearly seventeen-and-a-half acres at the Port's Grand Trunk site along the Kinnickinnic River. The agreement has an initial term of twenty years, and, with extensions, could continue for a total of 99 years.Located on Lake Michigan, Port Milwaukee...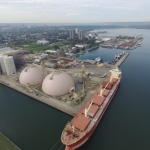 (Posted on 12/11/20)
Canada's Minister of Economic Development, the Honourable Mélanie Joly, has designated Hamilton a Foreign Trade Zone (FTZ) Point—making Hamilton the 14th FTZ in Canada, and third in Ontario. As a result, businesses that import/export goods or manufacture products in Hamilton will now have access to direct support...
(Posted on 12/11/20)
Despite the lasting impact of the coronavirus pandemic, Hamburger Hafen und Logistik AG (HHLA) recorded a positive operating result in the first nine months of 2020. However, due to a strong decline in business activities in the second quarter, this result is sharply below (- 38.9 %) the prior-year figure. Revenue also declined (-...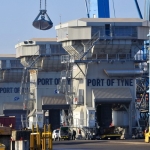 (Posted on 06/11/20)
The Port of Tyne, one of the UK's leading deep-sea ports and a major employer in the region, has announced a £1 million investment in its wood pellet-handling operations.The investment sees state-of-the-art equipment installed and a range of measures put in place to help combat dust emissions from the dry wood pellets...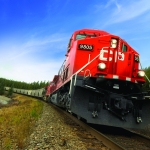 (Posted on 06/11/20)
Canadian Pacific set a new record for transporting Canadian grain and grain products in October, with 3.04 million metric tonnes (MMT) moved, the first time ever CP has exceeded 3 MMT in a month. This exceeds the highest-ever record for a month, set in April 2020, by 6.9 percent. It also betters the previous October record of 2....