Ports & Logistics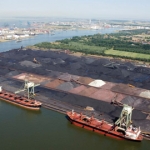 (Posted on 19/07/18)
After a record first three months the port of Antwerp has also had an excellent second quarter with May as the best month ever. During the first six months of the year the port handled 118,648,143 tonnes of freight, a sharp increase of 6.5% compared with the same period last year. The main driver continues to be container freight...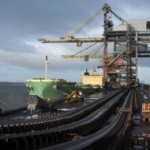 (Posted on 19/07/18)
Redcar Bulk Terminal (RBT) and Sirius Minerals Plc have delivered a huge boost to the economic regeneration of South Tees by signing a major land and handling deal. RBT situated on the South Bank of the River Tees on the North East coast of the United KingdomAs work progresses on Woodsmith Mine for the extraction of polyhalite,...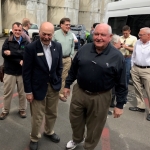 (Posted on 19/07/18)
U.S. Secretary of Agriculture Sonny Perdue has made a stop at the Port of Vancouver USA to talk with leaders in port and river-related industries. Secretary Perdue also toured the port's grain terminal, operated by United Grain Corp., and visited a Tidewater Barge Lines tug and barge at the port's Berth 4. The Port...
(Posted on 19/07/18)
The British Ports Association has welcomed the Government's Brexit White Paper which outlines the UK's aims for a future economic relationship with the EU. Included in the White Paper is the much publicised Facilitated Customs Arrangement which essentially enables the continued frictionless trade between the UK...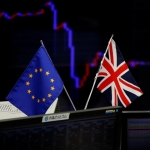 (Posted on 04/07/18)
As the UK Cabinet prepares for an away day' at the Prime Minister's country residence Chequers this week, the British Ports Association (BPA) has urged Ministers to agree a proposal that will ensure goods continue to flow uninterrupted between UK and EU ports post-Brexit.Commenting on the Government's forthcoming...
(Posted on 04/07/18)
The port of Rotterdam is Europe's largest bunkering port. To make the bunkering (i.e. refuelling) of ships in Rotterdam even more efficient, transparent and reliable, the Port of Rotterdam Authority and various bunkering parties are launching a trial project that allows users to submit bunkering announcements digital. In due...