Ports & Logistics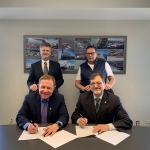 (Posted on 08/04/19)
The Port of Trois-Rivières and the Ports of MulhouseRhin recently signed a collaboration agreement focussed on best operational and business development practices, thus increasing opportunities for all parties. More specifically, below are the four key areas of cooperation: - Port governance - Trade promotion - Sharing innovation...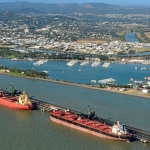 (Posted on 08/04/19)
Gladstone Ports Corporation (GPC) Australia is progressing with its vision to extend the community's foreshore access through the construction of East Shores Stage 1B.The Port of Gladstone is one of Australia's finest natural deep-water harbours. The Port is Queensland's largest multi-commodity port, handling over 30...
(Posted on 08/04/19)
The ports of Long Beach and Los Angeles have released a final report on the feasibility of deploying clean truck technology to begin meeting the ambitious zero-emissions goals set by the Clean Air Action Plan (CAAP).The Ports released a draft assessment in December. It examined the current state of technology, operational characteristics...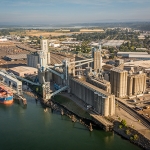 (Posted on 02/04/19)
The Port of Vancouver USA has logged record-breaking cargo tonnage for the fifth year in a row, with 2018 coming in at 8.1 million metric tons. This marks an 8.3 percent increase over last year's record of 7.5 million metric tons.The port is primarily a bulk import and export facility with dedicated facilities for specific...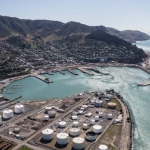 (Posted on 02/04/19)
The project to deepen, widen and lengthen Lyttleton Port's Harbour's shipping channel is complete and ready for use, ensuring Lyttelton is prepared for the future of larger vessels calling at the port. Lyttleton Port, located on New Zeeland's south island, provides facilities for loading and unloading bulk...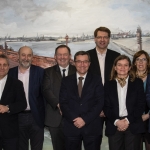 (Posted on 02/04/19)
The Board of the Trustees of Dunkerque-Port, meeting in its new configuration under the chairmanship of Mr. Michel Lalande, Prefect of the Hauts-de-France Region, has elected Ms. Emmanuelle Verger Chair of the Board of Trustees for a period of 5 years.France's third-ranking port, Dunkerque is well known as a port handling...