Ports & Logistics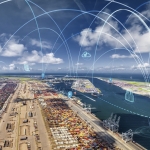 (Posted on 13/08/19)
The Port of Rotterdam Authority has launched its new company PortXchange Products BV ("PortXchange"). This entity is set up to offer the Pronto platform and application to ports around the world over the next few years. The establishment of a separate company will enable partnerships with a variety of global players....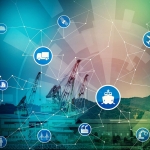 (Posted on 08/08/19)
The British Ports Association has launching a new joint smart ports paper with the Port of Rotterdam examining port digitalisation.The paper is part of the BPA Port Futures programme. Port Futures is a thought leadership programme where the BPA teams up with industry partners, innovators and experts on exciting topics.Commenting...
(Posted on 08/08/19)
Essar Ports' 20 MTPA Essar Bulk Terminal Salaya Ltd (EBTSL), which operates the deepest draft terminal in Gujarat's Saurashtra region, has clocked a cargo throughput of 1.3 MT (million tonnes) in the quarter ended 30 June 2019. The performance marks not only a 160% growth in cargo handling over the corresponding quarter...
(Posted on 08/08/19)
A new high-technology shipping control tower has opened in the Port of Port Hedland - the world's largest bulk export port - providing industry in Western Australia with world-class port infrastructure to support future investment and jobs. The Hedland Tower - Integrated Marine Operations Centre - houses state-of-the-art vessel...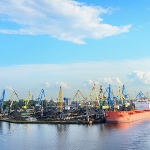 (Posted on 31/07/19)
Essar Bulk Terminal Ltd (EBTL), operators of the 50 MTPA bulk terminal in Hazira, Gujarat, has announced a 22 percent growth in its third-party business in the quarter ending 30 June 2019.The Company achieved an overall cargo throughput of 7 MT (million tonnes) in Q1 FY2019-20, of which 1.1 MT was third-party cargo. The share of...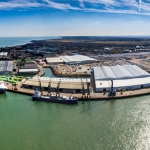 (Posted on 31/07/19)
Peel Ports Group has reached a significant milestone at the Port of Sheerness Wellmarsh development as operations commence at a state-of-the-art timber treatment facility. Over the past 12 months, Peel Ports has invested a total of £27 million into its 50-acre Wellmarsh site, as part of plans to drive significant growth...