Ports & Logistics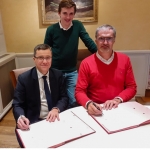 (Posted on 20/12/19)
MAHIEU CONSTRUCT SA, a Belgian company based in Comines (B), specialising in the design, manufacture and assembly of industrial and agricultural buildings made of steel frame or reinforced concrete, has signed a building lease for the occupation of land in the municipality of Loon-Plage with the President of the Executive Board...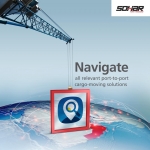 (Posted on 18/12/19)
With several developmental plans underway, including future projects, SOHAR Port and Freezone continues to seek possibilities for growth and expansion. In line with this principle, SOHAR is now looking forward to leasing out their Terminal 2D. The sizable land area was initially developed in 2009 as a container terminal expansion...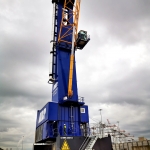 (Posted on 16/12/19)
Associated British Ports (ABP) has received a Konecranes Gottwald Model 6 Mobile Harbour Crane at their operations in Southampton. Once it is handed over this month December, the crane will help increase the amount of scrap and bulk handling in the port. ABP is the UK's leading ports operator, with 21 locations across...
(Posted on 16/12/19)
Navis, a part of Cargotec Corporation, and the provider of operational technologies and services that unlock greater performance and efficiency for the world's leading organizations across the shipping supply chain, has entered into an agreement to acquire the assets of Jade Logistics, a provider of the Master Terminal TOS...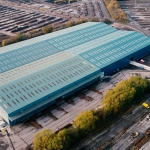 (Posted on 03/12/19)
Major UK port operator, PD Ports, has successfully concluded the first phase of a multi-million pound steel handling facility at Groveport in partnership with one of Europe's fastest growing international steel traders and long-standing customer, All Steels Trading.Construction of the new facility, which commenced in March...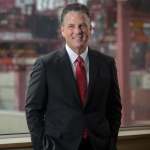 (Posted on 03/12/19)
Ports America, the largest marine terminal operator and stevedore in North America, today announced the appointment of Peter Levesque as president. Levesque will join Ports America in February 2020 and will report to Mark Montgomery, who will continue in the role of chief executive officer.New Jersey-headquartered Ports America...