Ports & Logistics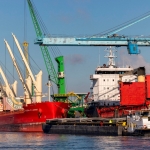 (Posted on 18/07/22)
In the first quarter of 2022, the businesses in North Sea Port recorded 37.5 million tons of seaborne freight transhipment. That is 3.5 million tons more than in the same period in 2021, an increase of 10.3%.This increase is mainly attributable to the second quarter of 2022, which was the strongest ever recorded. It also made it...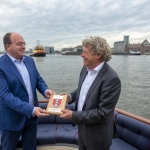 (Posted on 01/07/22)
Port of Amsterdam and duisport will expand their long-lasting cooperation, as Markus Bangen, CEO at duisport, and Koen Overtoom, CEO at Port of Amsterdam, have announced that the ports will jointly develop the hydrogen value chain and their hinterland network. The CEOs have signed a Memorandum of Understanding to underline the commitment...
(Posted on 01/07/22)
AD Ports Group, the vertically integrated trade enabler, has announced that it has reached an agreement to acquire a 70 percent equity stake in International Associated Cargo Carrier B.V., which wholly owns two Egypt-based maritime companies, Transmar International Shipping Company ("Transmar") and Transcargo International...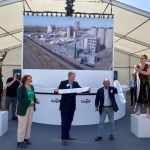 (Posted on 26/06/22)
Cargill has opened its first state-of-the-art biodiesel plant that converts waste oils and fats into renewable fuel at its Ghent facility in North Sea Port. The biodiesel is destined for shipping and freight, helping reduce their carbon footprint.Dry bulk accounts for 51% of the transhipment of goods by sea-going vessel in the North...
(Posted on 20/06/22)
The port of Rotterdam in the Netherlands and the Port of Baie Comeau in Canada have agreed to jointly explore the potential for future growth and development of the Port of Baie-Comeau.The ports have agreed to execute a Master Plan Study including cargo flow analyses and technical port infrastructure assessments. The study will...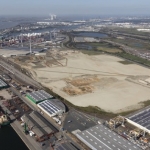 (Posted on 12/06/22)
The Port of Antwerp-Bruges is supporting the transition to a climate-neutral society with NextGen District, a hotspot for the circular economy. The commitment of two new concessionaires, Plug and Ekopak, is another important milestone for this cluster in the heart of the Antwerp site. These pioneers' projects, a green hydrogen plant...