Ports & Logistics
(Posted on 12/11/20)
Despite the lasting impact of the coronavirus pandemic, Hamburger Hafen und Logistik AG (HHLA) recorded a positive operating result in the first nine months of 2020. However, due to a strong decline in business activities in the second quarter, this result is sharply below (- 38.9 %) the prior-year figure. Revenue also declined (-...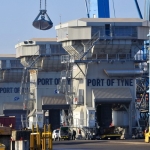 (Posted on 06/11/20)
The Port of Tyne, one of the UK's leading deep-sea ports and a major employer in the region, has announced a £1 million investment in its wood pellet-handling operations.The investment sees state-of-the-art equipment installed and a range of measures put in place to help combat dust emissions from the dry wood pellets...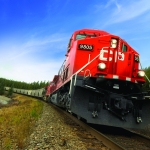 (Posted on 06/11/20)
Canadian Pacific set a new record for transporting Canadian grain and grain products in October, with 3.04 million metric tonnes (MMT) moved, the first time ever CP has exceeded 3 MMT in a month. This exceeds the highest-ever record for a month, set in April 2020, by 6.9 percent. It also betters the previous October record of 2....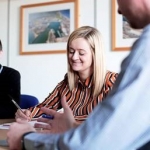 (Posted on 06/11/20)
As one of the largest employers in the Tees Valley in the UK, PD Ports has long been committed to the health, safety and wellbeing of its people.As we approach the end of the year and reflect on the many personal and professional challenges presented by COVID-19, the port operator is now placing a renewed focus on the signs, symptoms...
(Posted on 06/11/20)
China is stockpiling every kind of commodity at a "mind-blowing" rate, with the country's imports propping up an overall fall in trade volumes globally, bulk terminal operators and shippers were told last week at a virtual conference organised by the Association of Bulk Terminal Operators (ABTO).In an introductory...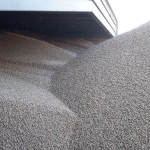 (Posted on 02/11/20)
The conversion of Amercentrale's fifth turbine will be rounded off after the summer. At that point, 90 percent of the electricity and heat produced by the Brabant power station will be generated from wood pellets. While this is a logical step forward in plant owner RWE's pursuit of its sustainability targets, it does...