Ports & Logistics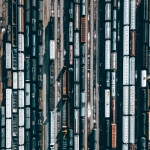 (Posted on 22/07/20)
Nexxiot and Slovakian based lessor Cargo Wagon team up regarding the digital rail cargo transformation to provide new and innovative services for their customers. As of May 2020, Nexxiot started equipping the fleet of Cargo Wagon with its IoT sensors that enable global digital monitoring. The first upgraded 1,200 digital wagons...
(Posted on 22/07/20)
The U.S. Department of Transportation's Saint Lawrence Seaway Development Corporation (SLSDC) announced the arrival today of its new tugboat, the SEAWAY GUARDIAN, in Massena, New York. The vessel has been on a three-week journey through the Gulf of Mexico, around Florida, and up the Atlantic seaboard from the Gulf Island Shipyards...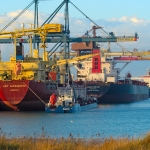 (Posted on 16/07/20)
Dunkerque-Port has joined the "Getting to Zero" Coalition, in order to support the decarbonisation of the shipping industry by working in conjunction with companies from the shipping, energy, infrastructure and finance sectors.France's third-ranking port, Dunkerque-Port is well known as a port handling heavy bulk cargoes...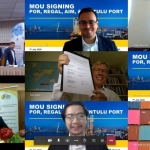 (Posted on 16/07/20)
Agensi Inovasi Malaysia (AIM), Regal Lands Sdn. Bhd. (REGAL), Bintulu Port Holdings Berhad (BPHB) and the Port of Rotterdam Authority have started a cooperation to study on the development of the Biohub Industrial Port and Industrial Estate in Sarawak at Bintulu, Malaysia. On July 7th 2020, Mr. Naser Jaafar of AIM, Mr. Wong Pak...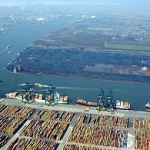 (Posted on 10/07/20)
Total throughput at the Port of Antwerp fell by 4.9% in the first half of the year compared to the same period in 2019. After a strong first quarter, the port experienced a decline in the transhipment of all flows of goods, with the exception of the container sector. Despite the impact of the coronavirus crisis on global production...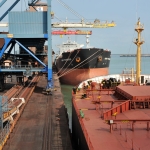 (Posted on 10/07/20)
The French shippers' trade association, representing importers and exporters from all over France, has revealed its satisfaction index of the shippers' perception of maritime transport, based on a survey entrusted to Eurogroup Consulting and conducted with around fifty decision-makers.France's third-ranking port, Dunkirk is well...