Ports & Logistics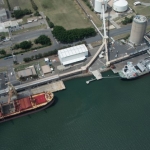 (Posted on 01/05/20)
Ship horns sounded across Newcastle Harbour, Australia at 1200 hrs on Friday 1 May in solidarity with seafarers on International Workers' Day 2020.The Port of Newcastle is a major Australian trade gateway handling 4,600 ship movements and 171 million tonnes of cargo each year. As the world's leading coal export port,...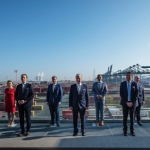 (Posted on 28/04/20)
His Majesty King Philippe of Belgium paid a visit to Port of Antwerp yesterday. The port is classified as "essential national infrastructure" because of its importance in keeping Belgium and indeed a large part of Europe supplied.Since the coronavirus outbreak the port has remained 100% operational thanks to the efforts and commitment...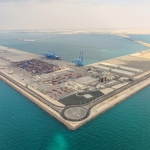 (Posted on 28/04/20)
Abu Dhabi Ports has announced major initiatives to address concerns of its customers across its industrial and economic zone subsidiaries in these uncertain times.The relief package includes several measures for existing customers, including a three-month rent deferment for Q2, a freeze on late payment penalties and an exemption...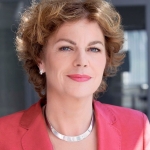 (Posted on 28/04/20)
Ingrid Thijssen will resign from the Supervisory Board of the Port of Rotterdam Authority on 1 May 2020, while Ruud Sondag will be re-joining the Board as of that date.Ingrid Thijssen has served on the Supervisory Board of the Port of Rotterdam Authority since 1 September 2017. She will be stepping down in connection with her appointment...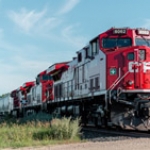 (Posted on 22/04/20)
Canadian Pacific's first quarter of 2020 was the best Q1 on record for Canadian grain and grain products, with more than 6.35 million metric tonnes (MMT) moved. The 2020 result breaks the company's previous first-quarter record, set in 2016, by 300,000 metric tonnes.Canadian Pacific is a transcontinental railway in Canada and the...
(Posted on 22/04/20)
Ever since the beginning of the COVID-19 crisis, all European ports have been fully operational and continue to do everything they can to fulfil their essential role in the supply chain and provide citizens, health services and businesses in Europe with the products and material they need.To ensure the continuity of the supply chain...