Ports & Logistics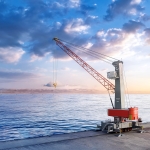 (Posted on 13/04/23)
Konecranes has won an order for two Generation 6 Konecranes Gottwald Mobile Harbor Cranes from Sihanoukville Autonomous Port (PAS), its first-ever mobile harbour crane order in Cambodia. The cranes will be delivered in Q4 2023.PAS is owned and run by the Cambodian government and plays a critical role in the national economy as the...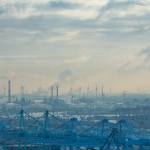 (Posted on 13/04/23)
CO2 emissions from industry and power plants in the port of Rotterdam were reduced by 1 Mtonne (4.2%) in 2022 compared to 2021. This brings emissions back to 2020 levels after an increase in 2021.The decrease was mainly driven by the chemical sector and industrial gas producers. Because of high natural gas prices, they scaled back...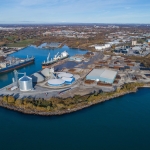 (Posted on 11/04/23)
Hamilton-Oshawa Port Authority (HOPA) has entered a Memorandum of Understanding (MOU) with Atura Power to acquire green hydrogen as part of its commitment to supporting the growth of clean energy and reducing its carbon footprint. HOPA is the largest Port on the Great Lakes, operating multi-modal transportation facilities in...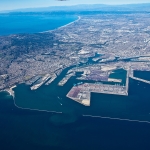 (Posted on 31/03/23)
The Port of Long Beach and the Los Angeles/Orange Counties Building and Construction Trades Council have finalized a new Project Labour Agreement, or PLA, that ensures large port infrastructure projects will continue to be built by skilled workers without any stoppages, strikes or lockouts. The previous port-wide PLA was a five-...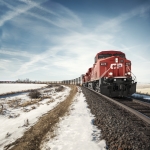 (Posted on 28/03/23)
Canadian Pacific has said that, on 14 April, 2023, it will exercise the authority granted by the U.S. Surface Transportation Board's ("STB") on 15 March final decision and combine with Kansas City Southern ("KCS") to create Canadian Pacific Kansas City ("CPKC"), the first and only single...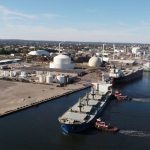 (Posted on 24/03/23)
LOGISTEC Corporation, a leading marine and environmental services provider, has announced its financial results for the year ended 31 December, 2022. Pursuing its long-term sustainable growth strategy, LOGISTEC was able to report historic results surpassing an all-time high in an economic context favourable to our activities.2022...