Ports & Logistics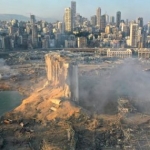 (Posted on 04/08/21)
HPC Hamburg Port Consulting, the leading logistics consultancy for ports, sea and inland terminals, as well as intermodal rail transport, has initiated the "Beirut PortCity Dialogue" platform with its partners. The goal is transparent communication and the discussion of central aspects of the Beirut port and city development with...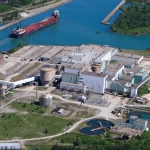 (Posted on 04/08/21)
HOPA Ports has welcomed a new business to the Thorold Multimodal Hub, as Niagara's maritime sector continues to grow.Canadian Maritime Engineering (CME), a division of Russell Industries Corp., is a leading marine-industrial company that offers machining, mechanical, welding, fabrication and specialty coatings to customers...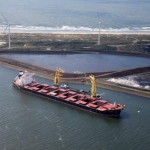 (Posted on 29/07/21)
This coming week, Rijkswaterstaat will see the start of preparatory work to remove contaminated dredged material from the Averijhaven depot in Amsterdam. This is necessary to transform the site on the sea side of the North Sea Canal into the Energiehaven.A leading player in dry bulk, Amsterdam is the fourth largest port in Western...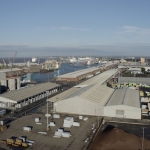 (Posted on 26/07/21)
Associated British Ports (ABP) is investing £8 million to build a bespoke warehouse for valued customer Frontier Agriculture, the latest in a series of recent major investments by ABP in the Humber, as the business continues to expand.Crop production and grain marketing business Frontier Agriculture is keen to increase it&...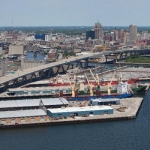 (Posted on 26/07/21)
Port Milwaukee has announced a new long term lease arrangement with Perch Point, a limited liability company, on behalf of Marek Landscaping. Founded in 1996, Marek Landscaping has provided contracting services for sustainable waterfront design and habitat restoration across Wisconsin for more than 25 years. The lease agreement,...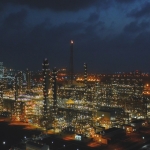 (Posted on 20/07/21)
SOHAR Port and Freezone, in collaboration with the Federation of Indian Chambers of Commerce & Industry (FICCI), has launched a series of five online webinars to explore opportunities between SOHAR and the Indian market. SOHAR Port & Freezone recently released its Q1 2021 results noting growth in all categories of cargo...