Ports & Logistics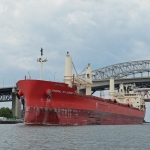 (Posted on 03/02/22)
HOPA Ports saw a total of 11.2 million mt of cargo through Hamilton and Oshawa's ports during the 2021 shipping season, up 9 per cent from the same time period the previous year. A total of 678 vessels visited its two ports during the 2021 season, 600 in Hamilton, and 78 in Oshawa.As an integrated port network, the Hamilton...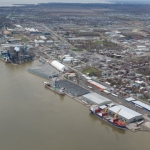 (Posted on 01/02/22)
In 2021, the Port of Trois-Rivières recorded a volume of goods handled totalling 3.9 million metric tonnes (MMT), with an estimated value of $5.3 billion. Compared to 2020, this represents a 20% increase in Port activities.The Port is an important player in regional, national and international economic development for major...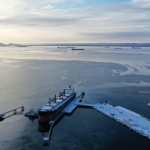 (Posted on 01/02/22)
With results of 32.1 M MT representing the second-best year since the creation of the port authority in 1999, the volume achieved in 2021 is however slightly lower by 3% with that of the previous year of 33.1 M MT.This very respectable level of port activity nevertheless positions the Port of Sept-Îles in 3rd place among Canadian...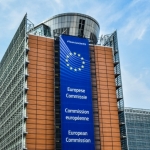 (Posted on 28/01/22)
The European Sea Ports Organisation (ESPO) has welcomed the proposal to include shipping in an Emission Trading System (ETS). Putting a price tag on shipping emissions through the EU ETS should deliver clear climate gains and push the sector to choose greener solutions. However, the effectiveness of this policy will be undermined...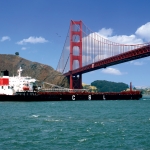 (Posted on 20/01/22)
Speaker of the United States House of Representatives, Nancy Pelosi has announced $5 million in new funding for the Port of San Francisco and U.S. Army Corps of Engineers (USACE) to complete ongoing work to identify vulnerabilities and recommend strategies to reduce current and future risks to the San Francisco waterfront. The study...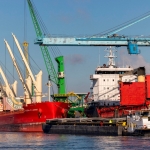 (Posted on 15/01/22)
With nearly 69 million tons of seaborne cargo transhipped in 2021, North Sea Port grew 9% compared to the Covid year of 2020. Indeed, transhipment via inland navigation experienced a full recovery to nearly 60 million tons.After this year, the cross-border port expects to completely eliminate losses due to the pandemic in 2022.For...