Ports & Logistics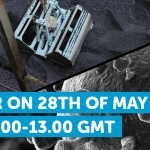 (Posted on 27/05/20)
The International Dry Bulk Terminals Group, a not-for-profit society open to all owners/operators of dry bulk terminals world-wide, will hold a webinar on 28th May to discuss the effects of COVID-19 to the industry.The group released a statement through Executive Director, Paul Goris:"Global dry bulk terminals are facing COVID...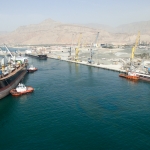 (Posted on 27/05/20)
RAK Ports has further enhanced its already very close relationship with Boskalis by re-opening it's Al Jeer facility for the safe lay-up of Boskalis' marine equipment in Ras Al Khaimah, UAE.During the past several months, RAK Ports have dedicated time and effort to prepare the facility to suit Boskalis' requirements...
(Posted on 27/05/20)
The DeltaPORT Donatiefonds, the port of Rotterdam's 'community fund' has awarded a new series of donations to projects that relate directly to the consequences of the Covid-19 outbreak. The fund has earmarked a total of EUR 75,000 for these projects. Initially, the DeltaPORT Donatiefonds had reserved this amount...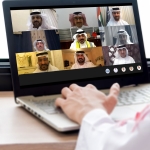 (Posted on 22/05/20)
Abu Dhabi Ports has held a virtual roundtable workshop with port operators from across the Arabian Gulf, to tease out shared experiences, challenges faced and best practices when dealing with COVID-19.Hosted by video conference, and held in cooperation with the Arab Sea Ports Federation (ASPF) Regional Office based in Abu Dhabi,...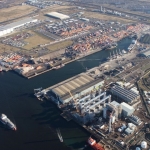 (Posted on 22/05/20)
The British Ports Association (BPA) has published an economic recovery plan for government that highlights how investment in ports can play a part in the UK's healing from the deepest economic shock in living memory. Included in the proposals are a Green Maritime Fund to drive sustainable development and help stimulate growth...
(Posted on 22/05/20)
CM Labs Simulations, developer of Vortex training simulators, has announced a strategic partnership with ST Engineering, a global technology, defence and engineering group, to drive the growth of enterprise simulation training in Southeast Asia. As a leading provider of professional-grade training and simulation solutions, ST Engineering...