Ports & Logistics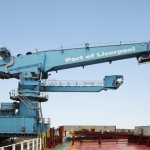 (Posted on 09/10/19)
The shipping heritage of Liverpool City Region (LCR) could provide a major boost to the UK's economic prospects post-Brexit according to a major new report.Mersey Maritime, working with Maritime UK and the Centre for Economics and Business Research (CEBR), commissioned the report to determine how important the region&rsquo...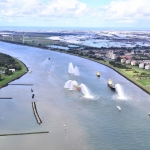 (Posted on 09/10/19)
The Directorate-General for Public Works and Water Management (Rijkswaterstaat) and the Port of Rotterdam Authority have celebrated the completion of the deepening of the Nieuwe Waterweg and Botlek. One of the busiest waterways in the Netherlands has been deepened by a metre and a half across a distance of 25 kilometres.The ceremonial...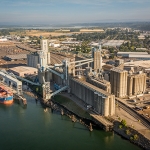 (Posted on 03/10/19)
The Port of Vancouver USA supported more than 24,000 jobs in their region in 2018, an increase of nearly 4,000 jobs since 2014, according to an independent analysis by Martin Associates. The Port of Vancouver USA is one of the major ports on the US Pacific Coast and is primarily a bulk import and export facility with dedicated...
(Posted on 03/10/19)
Julien Lernould, 40, Accounting Officer and CFO of Dunkerque-Port, was appointed a member of the Executive Committee during a meeting of the Supervisory Board on 19 September 2019. Pursuant to Article L5312-9 of the French Transport Code of Law, the members of the Executive Committee of Major Seaports are appointed by the Supervisory...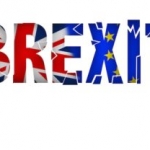 (Posted on 27/09/19)
Following the announcement of the grant awards to certain English ports from the Department for Transport the British Ports Association has suggested further funding might be needed across the ports and logistics sectors in a no deal scenario.Commenting on the funding the British Ports Association's Chief Executive, Richard...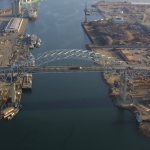 (Posted on 27/09/19)
The ports of Los Angeles and Long Beach have released a report on the current state of clean cargo-handling equipment technology as they begin working toward the Clean Air Action Plan's 2030 goal of a zero-emissions fleet at the nation's largest seaport complex.A draft assessment was released in April. It examined the...