Ports & Logistics
(Posted on 16/12/19)
Navis, a part of Cargotec Corporation, and the provider of operational technologies and services that unlock greater performance and efficiency for the world's leading organizations across the shipping supply chain, has entered into an agreement to acquire the assets of Jade Logistics, a provider of the Master Terminal TOS...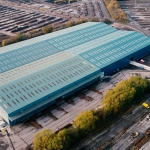 (Posted on 03/12/19)
Major UK port operator, PD Ports, has successfully concluded the first phase of a multi-million pound steel handling facility at Groveport in partnership with one of Europe's fastest growing international steel traders and long-standing customer, All Steels Trading.Construction of the new facility, which commenced in March...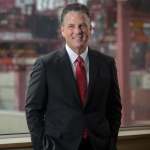 (Posted on 03/12/19)
Ports America, the largest marine terminal operator and stevedore in North America, today announced the appointment of Peter Levesque as president. Levesque will join Ports America in February 2020 and will report to Mark Montgomery, who will continue in the role of chief executive officer.New Jersey-headquartered Ports America...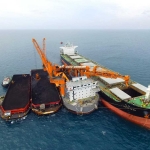 (Posted on 22/11/19)
Rocktree Consulting, a division of Singapore-headquartered transhipment and logistics group Rocktree, has completed the front-end engineering and design (FEED) for a new floating terminal for the Bauxite Hills Mine, operated by Australia's Metro Mining Limited.Bauxite ore is the world's primary source of aluminum. Australia...
(Posted on 22/11/19)
The climate target to reduce CO2 emissions in Belgium by 80% by 2050 compared to 2005 levels is a major challenge. Hydrogen has an important role to play in the mix of solutions to achieve results. That is why Deme, Engie, Exmar, Fluxys, Port of Antwerp, Port of Zeebrugge and WaterstofNet are joining forces. A joint study serves...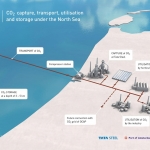 (Posted on 18/11/19)
Gasunie, EBN, Port of Amsterdam and Tata Steel are working together as Athos, on the development of a CCUS project in the North Sea Canal area. The parties recently completed a feasibility study and announced that they will continue the project by conducting various follow-up studies. Athos now invites parties to express their interest...