Ports & Logistics
(Posted on 21/06/19)
After two years of growth in 2017 and 2018, which brought HAROPA's sea traffic to 95 Mt, growth continues to be dynamic at the start of the year. At the end of May, HAROPA's maritime traffic recorded an overall increase of 5.1% to 40 Mt. This growth can be explained in particular by the dynamism of the container, solid bulk...
(Posted on 21/06/19)
After a highly successful 2018 financial year, the Annual General Meeting of Hamburger Hafen und Logistik AG (HHLA), a leading European logistics company, has resolved to increase the dividend per listed Class A share to € 0.80. This is 19.4 percent higher than in the previous year. As such, € 56.0 million are being distributed...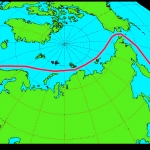 (Posted on 17/06/19)
DP World is to operate ports that Russia plans to build along the northern sea route in the Arctic to shorten shipping times between the east and west.The Russian Direct Investment Fund - being an investment fund of the Russian Federation, investing together with foreign investors in Russian assets; ROSATOM - the infrastructure...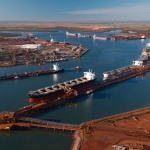 (Posted on 17/06/19)
Pilbara Ports Authority has delivered a total monthly throughput of 63.9 million tonnes (Mt) for the month of May 2019. This throughput was a 3% increase compared to the same month in 2018.PPA encompasses the Australian ports of Port of Ashburton, the Port of Dampier and the Port of Port Hedland, and future ports of Anketell, Balla...
(Posted on 17/06/19)
CM Labs Simulations, developer of Vortex training simulators, has announced its May delivery of a port equipment simulator to the North Carolina Ports. The simulator will run training packs for Reach Stacker and Ship-to-Shore Crane.North Carolina Ports, with facilities in Morehead City and Wilmington, has one of the highest crane...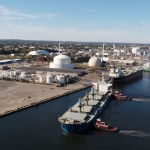 (Posted on 11/06/19)
Logistec has announced that it has entered into a cargo handling operational agreement with Waterson Terminal Services at the Port of Providence's ProvPort, New England's premiere deepwater facility, to provide marine services. This agreement brings together two key marine industry leaders specializing...