Ports & Logistics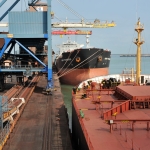 (Posted on 14/01/20)
Despite a reduction in solid bulk volumes last year, Dunkerque-Port's annual traffic reached 53 MT, up 3% from 2018 (51.6 MT).France's third-ranking port, Dunkerque-Port is well known as a port handling heavy bulk cargoes for its numerous industrial installations.It has built its reputation in other sectors such as cross-Channel...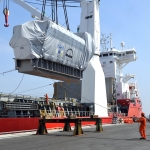 (Posted on 14/01/20)
The heavy goods specialist, Rhenus Project Logistics, is currentlyorganising the transportation, handling and storage of 13 enormous MANdiesel engines and their fixtures as part of a complex project. After havingbeen temporarily stored in Cuxhaven, the first six power generators arrivedin Turkey by ship at the end of November. They...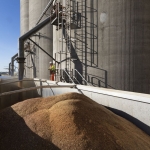 (Posted on 08/01/20)
North Sea Port has posted a record year for the third year in a row. The firms based in the port transhipped 71.4 million tonnes of seaborne cargo, an increase of 1.5%. The growth is mainly due to dry bulk and containers.Moreover, the figure of 71.4 million tonnes means North Sea Port has broken the 70 million tonne barrier for...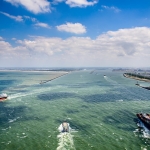 (Posted on 08/01/20)
The Port of Rotterdam Authority has welcomed the Green Deal presented by the European Commission in December. 'It is good that Europe has ambitious plans to combat climate change, because the challenges are huge', stated Allard Castelein, Port of Rotterdam Authority CEO. 'The objective of 50 to 55% CO2 reduction...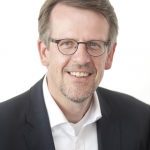 (Posted on 02/01/20)
On January 1, 2020, the leadership of the Association of Schleswig-Holstein Ports (GvSH) changed. Frank Schnabel, managing director of Brunsbüttel Ports GmbH / SCHRAMM group, succeeds Sebastian Jürgens, managing director of the Lübecker Hafen-Gesellschaft (LHG), as chairman of the board. Simultaneously Sven Wernecke...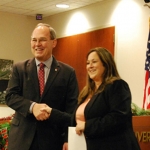 (Posted on 02/01/20)
Jack Burkman was sworn in as a Port of Vancouver USA commissioner on Monday, 30th December at the port's Administrative Office. Michelle Allan, Port of Vancouver Executive Services Manager, who is a notary public, presided over the oath of office ceremony.The Port of Vancouver USA is primarily a bulk import and export facility...