Ports & Logistics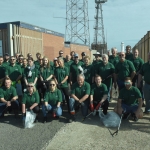 (Posted on 21/07/19)
A North East-based ports group has demonstrated its commitment to the communities it operates in with its first Green Week.PD Ports, which has its headquarters in Middlesbrough, held the event across its 13 nationwide locations, hosting a variety of green-themed activities such as planting wild flowers, conducting beach clean-ups...
(Posted on 21/07/19)
Landbridge Australia is delighted to announce Darren Lambourn as the new CEO at Darwin Port.In his position, Mr Lambourn will be responsible for the overall operations and management of the Darwin Port reporting directly to Landbridge Australia's Managing Director Mike Hughes.Darren has a wealth of experience in supply chain...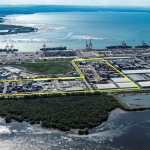 (Posted on 07/07/19)
Port of Brisbane Pty Ltd (PBPL), and the Australian logistics operator, Qube Logistics (Qube), have agreed to a 33-year extension of QUBE's existing lease on Fisherman Islands, incorporating an expanded area, taking the total lease area to 36.2ha.The 33-year extension takes the fixed lease period to 40-years and increases...
(Posted on 07/07/19)
The UK maritime industry is taking a leading stand in the fight against the illegal use of Dangerously Weighted Heaving Lines ("DWHLs") in UK ports and harbours, an issue spanning the shipping and ports sectors.To coincide with the Department for Transport's important Maritime Safety Week 2019, #maritimesafetyweek...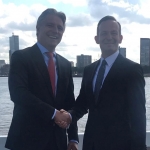 (Posted on 07/07/19)
German Transport Minister Volker Wissing visited the Port of Rotterdam as part of a three-day delegation trip to the Netherlands. Wissing and Emile Hoogsteden, Vice President of the Port of Rotterdam Authority, emphasised the importance of the Rhine Corridor and its ports for the transport of goods to Rhineland-Palatinate and Europe...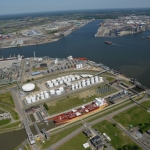 (Posted on 04/07/19)
As a European hub for world trade Belgium aims to simplify the import and export of merchandise with the BE-GATE Customs platform. This digital portal aimed at the e-commerce market is designed to speed up Customs processing for cross-border supply chains and make it more efficient.The Customs portal which is free of charge is designed...