Ports & Logistics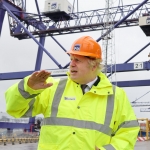 (Posted on 05/03/21)
PD Ports, one of the UK's major port groups, has welcomed UK Prime Minister, Boris Johnson and Chancellor, Rishi Sunak, to Teesport, the 5th largest port complex by tonnage and a piece of key UK national infrastructure, as the region continues to celebrate its successful freeport bid.During the visit, PD Ports CEO, Frans Calje...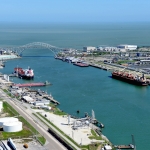 (Posted on 01/03/21)
The Port of Corpus Christi, the United States' largest energy export gateway, and the Port of Rotterdam, Europe's leading industrial deepsea port, have entered into a Memorandum of Understanding (MOU) that will allow the two global entities to collaboratively improve their global maritime operations.The two ports have outlined...
(Posted on 01/03/21)
The construction of the Dunkerque Logistique International (DLI) South structure and service road, which began in December 2020, is making swift progress. Once completed, it will facilitate the crossing of the Loon-Plage railway complex and will directly link up to the multi-modal DLI South platform from the Continents roundabout...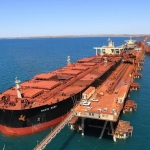 (Posted on 24/02/21)
A new commercial freight shipping service connecting Western Australia's Pilbara region to the major international shipping hub of Singapore has been secured by Rio Tinto. The service will provide the company with a quicker, cheaper and cleaner alternative to the existing freight delivery route via Perth, helping to drive...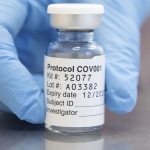 (Posted on 24/02/21)
Hope Consortium, an Abu Dhabi-led public-private partnership delivering large quantities of COVID-19 vaccines globally, is utilizing internally developed "mUnity" system to ensure full visibility, safety and security, and tamper-proof distribution of the COVID-19 vaccines, despite the complexities of their transportation...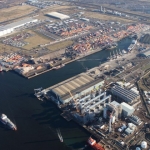 (Posted on 17/02/21)
PD Ports has announced a new partnership with the Port of Rotterdam, Europe's largest port, to deliver digitalised solutions that will improve efficiencies and support the future growth of the River Tees.Having recently launched its bold ambition to make the River Tees the UK's most successful port region by 2050, PD...