Ports & Logistics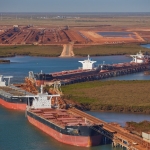 (Posted on 15/07/21)
In a year when the Port of Port Hedland welcomed its first LNG-fuelled bulk carrier, the Panama-flagged HL Green, Western Australia's Pilbara Ports has achieved another record-breaking year, with a total annual throughput of 724.7 million tonnes.Pilbara Ports Authority was formed by the amalgamation of the former port authorities...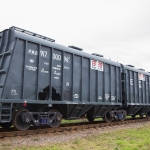 (Posted on 15/07/21)
Research and production corporation, United Wagon Company, Russia's largest manufacturer of freight cars , and the Acron Group, one of the leading mineral fertilizer producers in Russia and worldwide, have signed a strategic cooperation memorandum set to result in a purchase and sale agreement for 500 new generation hopper cars...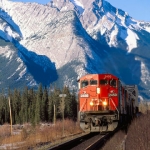 (Posted on 11/07/21)
CN and Kansas City Southern have outlined how the proposed combination of CN and KCS will preserve and promote competition, growth and more choice for rail customers, port operators, employees, stakeholders and communities.As outlined in the joint filing to the Surface Transportation Board ("STB") on July 6, 2021, CN...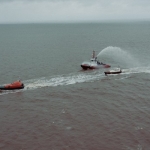 (Posted on 11/07/21)
Associated British Ports (ABP) has welcomed the first of five new pilot launch vessels to the UK's busiest trading estuary, the Humber.Earlier this year ABP announced an investment of around £9 million to build nine new pilot launch vessels. ABP Humber will be receiving five vessels in total. Three vessels will be heading...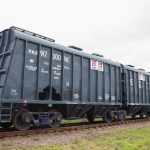 (Posted on 05/07/21)
EuroChem and Research and production Corporation, United Wagon Company, Russia's largest manufacturer of freight cars , signed a contract for the supply of 2,000 new generation hopper cars for mineral fertilizers.The document was signed by Vladimir Rashevsky, Senior Executive Director, Chairman of the Management Board and CEO of...
(Posted on 05/07/21)
Navis, the provider of operational technologies and services that unlock greater performance and efficiency for leading organizations throughout the global cargo handling industry, today announced that leading technology investment firm Accel-KKR has completed the acquisition of Navis LLC with all business units and employees transferred...