Ports & Logistics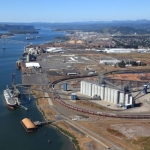 (Posted on 11/12/18)
The Port of Longview's Board of Commissioners have approved its infrastructure-focused 2019 Budget, which includes significant investments in the expansion of the Port's Industrial Rail Corridor (IRC) and cargo handling infrastructure.The IRC plays a critical role in the efficient movement of cargo throughout the region...
(Posted on 11/12/18)
Cargotec partnered with Rainmaking Ltd. in September this year to establish a startup collaboration programme called Trade & Transport Impact. The programme connects world leading corporations and innovative startups to address the biggest challenges in maritime, cargo transport and logistics.Applications to join can now be...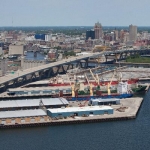 (Posted on 03/12/18)
The Wisconsin Department of Transportation has awarded a grant of approximately $3-million to Port Milwaukee to upgrade railroad track on Jones Island. The money, from the State's Freight Railroad Preservation Programme, will be combined with a previously budgeted 20% match from Port Milwaukee in order to complete work valued...
(Posted on 03/12/18)
Pilbara Ports Authority (PPA) has delivered a total monthly throughput of 57.3 million tonnes (Mt) for the month of October 2018. This throughput was in-line with the same month in 2017. The Port of Port Hedland achieved a monthly throughput of 40.8Mt, of which 40.1Mt was iron ore exports. These volumes were a slight decrease of...
(Posted on 03/12/18)
This year the Port of Riga has experienced a significant increase of timber cargo, which has become the second largest group of cargo in terms of volume. During the first ten months of this year the port has handled a total of 4.4 million tonnes of various types of timber cargo, one third more than in the previous year.Riga is the...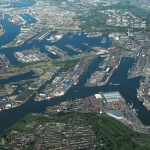 (Posted on 27/11/18)
REKO, short for Recycling Kombinatie REKO B.V., has started construction on a new thermal treatment plant that will process an annual total of 1.2 million tonnes of residual mineral waste – a mix of tar asphalt granulates and roofpaper – into clean sand, gravel, electricity and heat. The project, which will be realised...