Ports & Logistics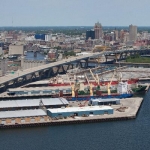 (Posted on 10/08/20)
Two significant new projects are taking steps forward as Milwaukee Port's Board of Harbor Commissioners considers new long-term leases with The DeLong Co. and with Michels Corporation.Located on Lake Michigan, Milwaukee's primary cargoes, include salt, cement, agricultural products and other dry bulks."These leases...
(Posted on 10/08/20)
DP World has signed a major multi-year deal to continue its deployment of iSpec, the world's leading web and mobile-based software procurement solution for buyers of capital-intensive equipment.The Dubai-based port and logistics giant's latest contract renewal for iSpec covers three years and includes an option for a...
(Posted on 01/08/20)
Just over a year after the ports of Hamilton and Oshawa amalgamated, the Port of Oshawa is attracting investment, and building new awareness of its critical role as a gateway to the Greater Toronto Area.Ian Hamilton, President & CEO of the amalgamated Hamilton-Oshawa Port Authority (HOPA Ports) believes Oshawa is just beginning...
(Posted on 31/07/20)
The British Ports Association is launching a major new review of UK port connectivity. This work will highlight to government and local authorities where post-Coronavirus investment in infrastructure can be concentrated in order to maximise economic growth and speed up the recovery. This will look at infrastructure outside of ports...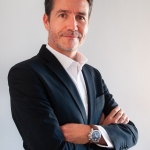 (Posted on 31/07/20)
Noatum Logistics reinforces its strategy in order to consolidate its leadership as a one of the most renowned logistic operators worldwide with the appointment of two new executives.With a presence in 28 countries and 134 locations, Noatum deals with more than 11,000 port calls every year, moves over 15.4 million tons of bulk and...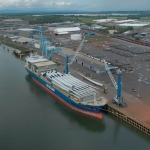 (Posted on 31/07/20)
The Port of Vancouver USA received a shipment of wind turbine components on July 22 that included the longest wind turbine blades ever to enter the West Coast of the U.S. and transported across North America, to-date. The delivery is a joint effort between the turbine manufacturer Goldwind Americas and the wind project owner Potentia...