Ports & Logistics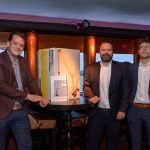 (Posted on 07/03/23)
Marcor Stevedoring has signed a contract adding Liebherr's largest and most powerful mobile harbour crane to its dry bulk terminal in Rotterdam. The LHM 800 offers commanding and flexible performance, complemented by an electric drive and Liebherr assistance systems that will allow it to operate with a more environmentally...
(Posted on 07/03/23)
AD Ports Group, an Abu Dhabi based leading facilitator of global trade, logistics, and industry, and SEG ENERA Group, one of the largest multisectoral holding companies in Uzbekistan, has announced the formation of a new joint venture, ADL-Ulanish, that will provide end-to-end global logistics services across the Republic of Uzbekistan...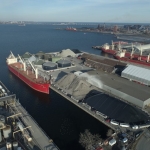 (Posted on 02/03/23)
LOGISTEC Stevedoring Inc., a subsidiary of LOGISTEC Corporation, a leading North American marine and environmental services provider, has announced that it has entered into a definitive agreement to acquire the Canadian and U.S. marine terminal business of Fednav, including Federal Marine Terminals, Inc. and the logistics division...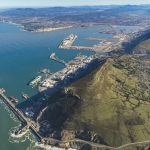 (Posted on 28/02/23)
End-of-year figures for total traffic in the Spanish Port of Bilbao stand at 32.7 million tonnes, up 1.5 million (5.1%) on 2021 figures and 3% higher than the average of all state-owned multi-purpose ports. Traffic has not yet returned to pre-pandemic figures but, with a stevedoring agreement reached and signed for the next six...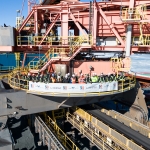 (Posted on 24/02/23)
The Port of Sept-Îles and LOGISTEC Arrimage Inc. have announced that they have reached the impressive milestone of handling 50 million tons of iron ore since the Port's multi-user dock opened in March 2018.Boasting diverse, state-of-the-art facilities, the Port of Sept-Îles is North America's largest ore...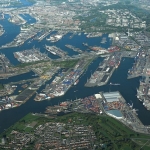 (Posted on 24/02/23)
The war in Ukraine led to unprecedented changes in goods flows last year. At 467.4 million tonnes, total throughput in Rotterdam was almost the same (-0.3%) as in 2021 (468.7 million tonnes) but the underlying figures show that there were major changes.The dry bulk segment saw an increase of 1.7% to 80.1 million tonnes. The agribulk...