Ports & Logistics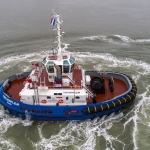 (Posted on 17/03/21)
Damen Shipyards Group has delivered two RSD Tugs 2513 to France-based Thomas Services Maritimes (TSM). The client was looking for the latest in tug technology and will operate the vessels on the River Seine in the port between the Ports of Rouen and Honfleur (HAROPA – Port de Rouen). The tugs will assist bulk cargo carriers...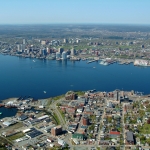 (Posted on 15/03/21)
The transportation industry in Halifax is taking a big step today toward becoming more collaborative and sustainable. 'The PIER' at the Seaport is proud to announce the founding partners who will work together, tactically and strategically, to develop solutions to the supply chain challenges the port and its customers...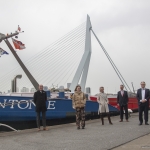 (Posted on 11/03/21)
Dutch Minister of transport Cora Van Nieuwenhuizen has visited Rotterdam to grant 4 million euros for the first hydrogen-powered cargo ship of Lenten Scheepvaart, a member of the inland shipping cooperative NPRC. This subsidy is an important step in the realization of this ship, which will be part of a salt transport shuttle for...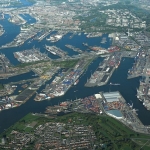 (Posted on 11/03/21)
The online publication of the Annual Report 2020 for the Port of Rotterdam Authority reveals that in a year when society at large was severely disrupted, the port of Rotterdam has confirmed its role as a reliable partner in the logistics chain by staying open 24/7. Goods volumes recovered in the second half year, limiting the decline...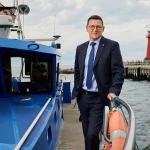 (Posted on 11/03/21)
The Port of Gdansk has overtaken Russia's Port of Primorsk to become the third-busiest port for cargo shipments in the Baltic Sea.Figures show the port handled a total of 4.6 million tons of cargo in January 2021, up 8.8 per cent year-on-year, moving the Port of Gdansk Authority into third place on the Baltic Sea podium.Russia...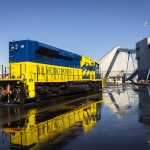 (Posted on 05/03/21)
Metro Ports, a leader in stevedoring services in the USA, has announced another step in its ongoing commitment to environmental excellence by purchasing a second, ultra-low emissions ("Tier 4") locomotive engine for its Pier "G" operations at the Port of Long Beach.Metro Ports is a brand composed of: Metropolitan...