Ports & Logistics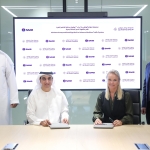 (Posted on 01/08/23)
Abu Dhabi based AD Ports Group, the leading global facilitator of trade, logistics, and industry, and Saab UAE, a leading defence and security company based in Abu Dhabi's Tawazun Industrial Park, have entered into a Memorandum of Understanding (MoU) to establish a strategic cooperative relationship, which will see both entities...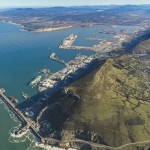 (Posted on 25/07/23)
Between January and June of this year, traffic through the Port of Bilbao increased by 3% compared to the same period last year. Throughput in tonnes amounted to 16.6 million, an increase of 450,000 tonnes.In the middle of the Bay of Biscay, equidistant between Brest and Finisterre, the Port of Bilbao is central in the European...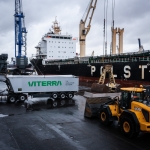 (Posted on 25/07/23)
Associated British Ports' Port of Immingham has handled over 137,000 tonnes of grain since investing in a new grain handling system.As preparation for the UK harvest gets underway, the north Lincolnshire port is preparing itself for a busy season of grain handling.With farmers exporting the last of the large domestic surplus...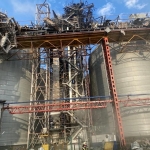 (Posted on 20/07/23)
60,000 tonnes of grain have been destroyed and damage to port and storage infrastructure will take at least a year to fully restore following Russian missile attacks on Ukraine's Black Sea coast, officials say.In a statement by Ukraine's Ministry of Agrarian Policy and Food, Agriculture Minister, Mykola Solskyi, said, &ldquo...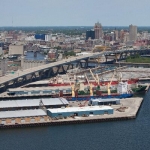 (Posted on 18/07/23)
Port Milwaukee and The DeLong Co., Inc. is to celebrate the grand opening of the $40-million Agricultural Maritime Export Facility on Jones Island, the largest one-time investment in Port Milwaukee history since the 1950s.Representatives from the Port, DeLong and the City of Milwaukee will be joined by Wisconsin Governor Tony Evers...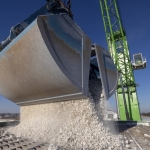 (Posted on 14/07/23)
North Sea Port companies recorded 33.4 million tons sea freight transhipment in the first half of 2023. This is 11% (-4.2 million tons) less than in the same period in 2022.In 2022 North Sea Port recorded the best first half of the year ever, but this will not be the case in 2023. The 11% drop in transhipment is mostly seen in recession...