Ports & Logistics
(Posted on 03/10/19)
Julien Lernould, 40, Accounting Officer and CFO of Dunkerque-Port, was appointed a member of the Executive Committee during a meeting of the Supervisory Board on 19 September 2019. Pursuant to Article L5312-9 of the French Transport Code of Law, the members of the Executive Committee of Major Seaports are appointed by the Supervisory...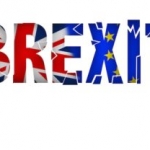 (Posted on 27/09/19)
Following the announcement of the grant awards to certain English ports from the Department for Transport the British Ports Association has suggested further funding might be needed across the ports and logistics sectors in a no deal scenario.Commenting on the funding the British Ports Association's Chief Executive, Richard...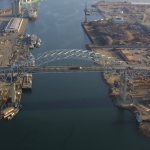 (Posted on 27/09/19)
The ports of Los Angeles and Long Beach have released a report on the current state of clean cargo-handling equipment technology as they begin working toward the Clean Air Action Plan's 2030 goal of a zero-emissions fleet at the nation's largest seaport complex.A draft assessment was released in April. It examined the...
(Posted on 27/09/19)
During the "Smart Lighting for Smart Ports" Congress, held in the Port of Bilbao, the Port Authority of Bilbao and Signify, the worldwide leader in lighting, presented the advantages offered by connected lighting in large infrastructures. Cost savings, better safety conditions for employees and customers as well as greater...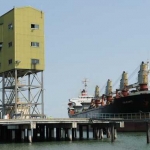 (Posted on 24/09/19)
Gladstone Ports Corporation (GPC) and Australian Bauxite Limited (ABx) have partnered to invest in the future of the Port of Bundaberg and facilitate new trade.The two organisations have signed a Memorandum of Understanding (MoU) that will investigate the feasibility of constructing and operating a 1Mtpa bauxite facility at the...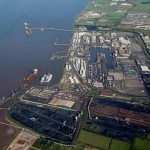 (Posted on 24/09/19)
Maritime industry professionals in the UK remain confident about the year ahead despite wider uncertainty, according to new data published by the British Ports Association today. Ports themselves are more likely to be worried about the economy over the next 12 months, however.Confidence: Less than a third (29%) of ports feel confident...