Ports & Logistics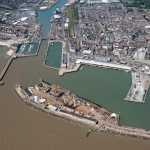 (Posted on 30/05/19)
Associated British Ports (ABP), owner and operator of the Port of Lowestoft has launched a consultation on the Port of Lowestoft Master Plan, a document that sets out ABP's future vision for growth and development at the port from now until 2036, inviting stakeholders to have their say on the port's future. Together...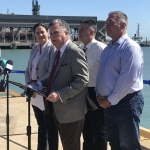 (Posted on 28/05/19)
Queensland Premier, Annastacia Palaszczuk was at the Port of Townsville last week announcing prescribed project status for an Agripower Australia Ltd processing plant to be built in Yabulu near Townsville.Agripower will use the Port of Townsville to export fertiliser to the world, sourcing it from one of the world's largest deposits...
(Posted on 28/05/19)
In view of the European elections, which will lead to a new Commission, a new European Parliament and a new vision for Europe, European ports have prepared a memorandum emphasising the role port managing bodies can play as facilitators of the port ecosystem. The ESPO memorandum identifies ten priorities, ten fields of action and...
(Posted on 28/05/19)
Gladstone Ports Corporation last week released the following statement regarding its CEO:Following a thorough and extensive investigation of concerns raised last year about the conduct of Gladstone Ports Corporation's (GPC) Chief Executive Officer (CEO), the Board has made the decision to terminate Mr Peter O'Sullivan...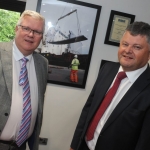 (Posted on 23/05/19)
PD Ports has announced a multi-million-pound investment at Groveport in partnership with one of Europe's fastest growing international steel traders and long-standing customer, All Steels Trading.This new long-term contract represents the largest single investment in the last decade at Groveport and signifies the next step...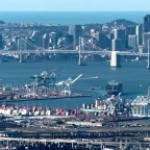 (Posted on 23/05/19)
Bulk shipping operations could soon return to the Port of Oakland, California for the first time in 20 years. The Port has said it is negotiating with a Canadian building materials shipper to transport sand and gravel.The Port's governing Board has authorized talks with Vancouver-based Eagle Rock Aggregates. The...