Ports & Logistics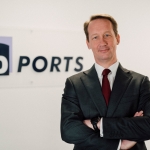 (Posted on 07/10/20)
PD Ports has welcomed the Government's announcement to invest £160million in ports and factories across the UK to manufacture the next generation of turbines, specifically pinpointing Teesside as one area that will benefit from investment in upgraded infrastructure.The river Tees is already a hub of offshore activity...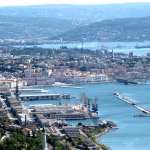 (Posted on 02/10/20)
The Hamburger Hafen und Logistik AG (HHLA) is taking a majority stake of 50.01 percent in the multi-function terminal "Piattaforma Logistica Trieste" (PLT) in the Italian seaport of Trieste. An agreement was signed on 28 September. The investment will be allocated contractually and organisationally to HHLA International...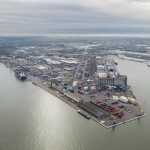 (Posted on 01/10/20)
The Churchill Dock, located in the middle of the Port of Antwerp, is set to become a fully-fledged 'Breakbulk Dock'. On the south side of this dock, a water-linked concession is due for release, with Port of Antwerp resolutely opting to develop general cargo activities there. In doing so, the port is showing that, despite...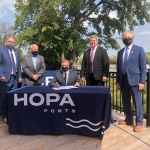 (Posted on 28/09/20)
A new network of Niagara logistics hubs is a step closer to reality with the signing of a Memorandum of Understanding between three cities and HOPA Ports (Hamilton Oshawa Port Authority).The Port of Hamilton handles some 10 million tonnes of bulk and breakbulk cargo annually, more than any other port on the Canadian Great Lakes....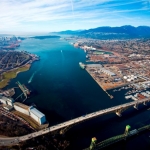 (Posted on 27/09/20)
The Vancouver Fraser Port Authority has released the 2020 mid-year statistics for goods moving through the Port of Vancouver. From January 1 to June 30, 2020, overall cargo through the port decreased by 1.1% from 72.4 to 71.7 million metric tonnes (MMT) over the same time last year. Despite an overall decrease in cargo moving through...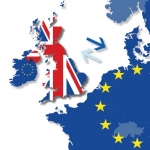 (Posted on 27/09/20)
Decarbonisation, Innovation, Infrastructure, Freeports and properly functioning and resourced regulators are key asks for future Government spending, set out in a letter to the UK Chancellor from the ports industry today.With EU Exit imminent, the British ports association (BPA) has also called for funding to future-proof the sector...