Ports & Logistics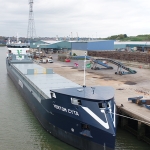 (Posted on 08/05/23)
Associated British Ports (ABP's) Port of Ipswich, the UK's leading grain export port, has welcomed the maiden call of the MV Vertom Cyta, a brand-new hybrid-electric shortsea General Cargo Ship.The Vertom Cyta is the second in a series of four new Vertom vessels fitted with a diesel-electric propulsion system, which...
(Posted on 02/05/23)
AD Ports Group, the Abu Dhabi based leading facilitator of global trade, logistics and industry, has announced plans to expand its fleet with the purchase of five bulk carriers and three crude oil tankers.These vessel acquisitions will follow the recently signed agreements as part of the Group's strategic global expansion...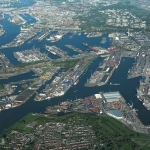 (Posted on 28/04/23)
In the first quarter of 2023, 1.5% less freight passed through the port of Rotterdam than in the same period last year. In total, 111.7 million tonnes were handled compared with 113.4 million tonnes in the same period in 2022. The fall mainly concerned the throughput of containers and freight in the breakbulk segment (Roll-on/Roll...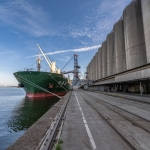 (Posted on 24/04/23)
The seaborne transhipment of dry bulk recorded a slight increase in the first quarter of 2023 at North Sea Port, other segments showed less transhipment which is a break in the trend after the record year of 2022.Overall, the seaborne transhipment of goods in North Sea Port declined in the first quarter of 2023 by 4% due to a drop...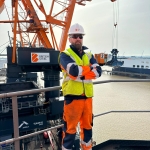 (Posted on 19/04/23)
A £30 million investment in 3 new unloaders at Immingham Bulk Terminal is gearing up to play a vital role in the reliable and efficient flow of raw materials to British Steel's manufacturing operations in Scunthorpe.The world-class rail-mounted unloaders were built in Germany by Kocks Ardelt Kranbau and transported to...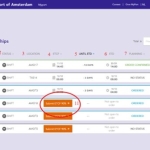 (Posted on 18/04/23)
PACT is a new service on the online port portal MyPort for outgoing sea vessels from agents and terminals in the Amsterdam port.The Amsterdam port region is one of the world's largest logistics hubs. The port is the world's largest cocoa port and the second largest coal and agribulk transshipment port in Europe. Other...