Ports & Logistics
(Posted on 08/06/18)
Peel Ports has hired 25 full time staff to work at the Port of Liverpool as part of a local recruitment drive.Peel Ports Group is the UK's second largest port group, owning and operating seven of the UK's most important ports (Liverpool, Heysham, Manchester Ship Canal, Medway (Sheerness / Chatham), Clydeport, Ardrossan...
(Posted on 08/06/18)
A major Middlesbrough, UK logistics company has signed a pledge to support ex-members of the armed forces to find work in their sector.AV Dawson is a multimodal logistics provider offering services including road transport; rail freight; quayside loading and unloading as well as warehousing and storage, for bulk...
(Posted on 08/06/18)
Demand for liquefied natural gas (LNG) as a marine fuel is on the increase at the Swedish Port of Gothenburg, and it has now been announced that the availability of LNG and the range of bunkering options will be even greater in the future.Swedegas, which is currently constructing a permanent LNG facility at the Port of Gothenburg...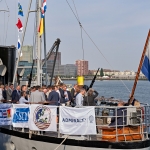 (Posted on 31/05/18)
The Port of Rotterdam, has hosted an international group discussion on standardised data definitions for the worldwide exchange of nautical information. There was a higher turnout than expected with the industry's leading international players attending. Standardisation of shipping information is crucial to making more efficient...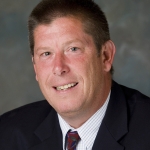 (Posted on 31/05/18)
Ports America Group, Inc., the largest marine terminal operator and stevedore in North America, has announced the appointment of Mark Montgomery as president and CEO. He replaces former president and CEO, Michael Hassing.Montgomery was previously president and CEO of Ports America Chesapeake (PAC) from 2010 to 2014, and currently...
(Posted on 31/05/18)
The Port of Bilbao has hosted the IV tripartite conference regarding the application of the Maritime Labour Convention in Spain. Asier Atutxa, Chairman of the Port Authority of Bilbao, María Jesús San José, Autonomous Basque Government Minister for Employment and Justice and Joaquín Nieto...