Ports & Logistics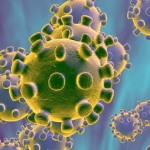 (Posted on 20/03/20)
Ports worldwide are responding to the Covid-19 crisis in an effort to keeping vital global infrastructure open.Below are some examples of the many statements and press releases received by IBJ, on how leading ports are reaction to the pandemic.In Belgium, the first meeting of the Port of Antwerp Covid-19 Taskforce has now been held...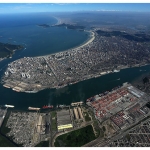 (Posted on 20/03/20)
Addressing ongoing comments that the Port of Santos might undergo an operations shutdown as a result of Covid-19 contamination risk, Santos Port Authority (SPA) informs that no such interruption is programmed for the foreseeable future. SPA works closely with the port community, acting to ensure the full operation of the Port of...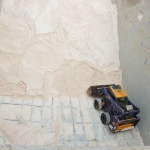 (Posted on 16/03/20)
For almost 51 years, stevedoring company, ZHD Stevedores, based in Dordrecht in the Netherlands, has been using Bobcat skid-steer loaders to clear the holds of ships and to move material around so that the grabs on the large unloading cranes on the dockside are kept busy. This way of working was introduced to be able to unload or...
(Posted on 16/03/20)
Octopi, part of Navis and Cargotec Corporation, the provider of operational technologies and services that unlock greater performance and efficiency for leading organizations throughout the global shipping industry, has announced a new Octopi subscription agreement with the Port of Belize Ltd. The Port of Belize chose to partner...
(Posted on 16/03/20)
The Port of Dunkirk, together with the companies BARRA SNM (logistics), LEMAIRE (shipping agency) and AUGIZEAU (exceptional transport), has welcomed to Freycinet 12 the EEMS DUBLIN, a ship transporting a first batch of nine wind turbine blades, each measuring almost 70 meters in length.The ship is set to deliver an additional nine...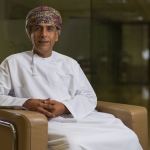 (Posted on 06/03/20)
The Omani city of Sohar has played a role in global sea trade for centuries. It's even said that Sinbad the Sailor came from there. The history of today's modern sea port, SOHAR Port & Freezone, is somewhat more recent. This is a 50/50 joint venture between the Port of Rotterdam Authority and the government of the...