Ports & Logistics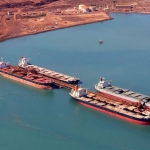 (Posted on 28/08/19)
Essar Ports has said higher capacity utilisation at its recently commissioned terminals at Salaya and Vizag, and an increase in third-party cargo, are the two key factors that will help the Company achieve its target of handling 60 million tonnes of cargo by 31 March 2020.The Company's first quarter cargo handling performance...
(Posted on 28/08/19)
Peel Ports Group, one of the UK's leading port operators, has been officially accredited with the internationally recognised quality mark of Authorised Economic Operator (AEO) at all its principal ports by Her Majesty's Revenue and Customers, affirming the Port's efficient and robust processes to customers worldwide...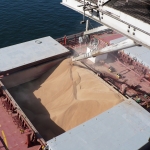 (Posted on 19/08/19)
The Vancouver Fraser Port Authority has released the 2019 mid-year cargo statistics for goods and passengers moving through the Port of Vancouver. Between 1 January and 30 June, 2019, overall cargo through the port increased 0.5% to a record 72.5 million metric tonnes (MMT) over the same time last year, with new mid-year records...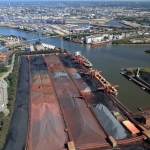 (Posted on 19/08/19)
Germany's largest universal port remains on a growth course, achieving a distinct 4.1 percent advance to 69.4 million tons in seaborne cargo handling in the first half of 2019. Especially good growth trend in the general cargo segment, up 6.1 percent at 48.4 million tons, was the main contributor to the excellent figures for...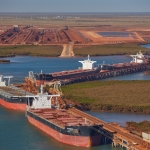 (Posted on 13/08/19)
Pilbara Ports Authority (PPA)has delivered a total monthly throughput of 56.7 million tonnes (Mt) for the month of July 2019.This throughput was a 1% increase compared to the same month in 2018.PPA encompasses the Australian ports of Port of Ashburton, the Port of Dampier and the Port of Port Hedland, and future ports of Anketell...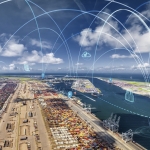 (Posted on 13/08/19)
The Port of Rotterdam Authority has launched its new company PortXchange Products BV ("PortXchange"). This entity is set up to offer the Pronto platform and application to ports around the world over the next few years. The establishment of a separate company will enable partnerships with a variety of global players....