Ports & Logistics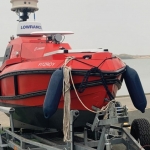 (Posted on 28/03/21)
Peel Ports is the first Port group in the United Kingdom to take delivery of an autonomous unmanned survey vessel, which completed its first successful trial at Crosby Marine Lake, North of Liverpool last week.Peel Ports offered Sefton Council the first trial of FITZROY's services which provided hydrographic charts of Crosby...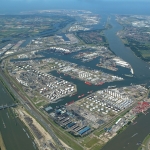 (Posted on 22/03/21)
The Port of Rotterdam Authority and Gasunie are working together on the development of a new hydrogen pipeline that will form the backbone of the future hydrogen infrastructure in Europe's largest port. The plans are in the final phase before start of construction. Parties intend to take this main transmission pipeline into...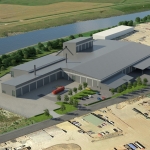 (Posted on 22/03/21)
Associated British Ports (ABP), the UK's leading and best-connected port operator, has celebrated the commencement of a project to build a new plasterboard factory at the Port of Newport, which will help create around 60 new full-time jobs in the area.The new facility will be used to store gypsum, which will be delivered by...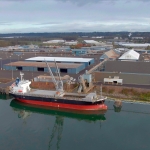 (Posted on 17/03/21)
The Port of Vancouver USA is reporting a record-breaking year in 2020, with the highest returns in its 108-year history: revenues totaling $50 million -- a 15 percent increase from the previous year.The port is one of the major ports on the Pacific Coast, and its competitive strengths include available land, versatile...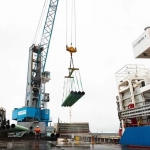 (Posted on 17/03/21)
Three Teesside family firms have worked together to secure a post Brexit shipping deal, keeping business in the region and supporting the growth of Middlesbrough's port facilities.Shipping companies, Casper Shipping and Cockfield Knight, along with AV Dawson, owner and operator of Port of Middlesbrough, have collaborated to...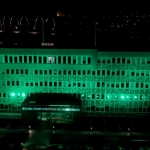 (Posted on 17/03/21)
Several sites and facilities in Dunkerque light up in green to celebrate the grand Irish national holiday of St. Patrick's Day and the 10,000 freight units transported since January 2021 via the Dunkerque-Rosslare line (Ireland).Invited to do so by the Irish Embassy, Dunkerque is celebrating Saint Patrick's Day on March 17 by taking...