Ports & Logistics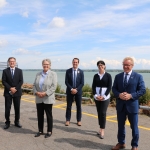 (Posted on 31/08/21)
A new and significant step has been taken in the Terminal 21 construction project at Trois-Rivières, Canada, with the confirmation of substantial funding of $22.5 million from the Ministère des Transports du Québec under the Advantage St. Lawrence program. Ms. Chantal Rouleau, Minister for Transport, Mr. Jean...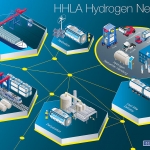 (Posted on 27/08/21)
Hamburger Hafen und Logistik AG (HHLA) will be actively involved in the newly founded H2Global foundation to successfully implement their hydrogen technology projects. "We want to be a part of this foundation from the beginning to contribute our expertise, but also learn from the experience of others," explained Angela...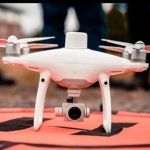 (Posted on 27/08/21)
PD Ports, owner and operator of Teesport and Statutory Harbour Authority for the River Tees, is embarking on a new partnership with heliguy, a world leader in the commercial drone industry, to further boost efficiencies and resilience across Teesport.The investment, which is the latest in a long-line as PD Ports intensifies efforts...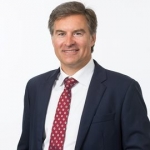 (Posted on 23/08/21)
Port of Brisbane Pty Ltd (PBPL) has announced that its Chief Executive Officer, Roy Cummins, has tendered his resignation, effective Friday 20 August.The port has 29 operating berths including three deep-water bulk berths and nine deep-water container berths as well as 17 bulk and general cargo berths. In total the port facilitates...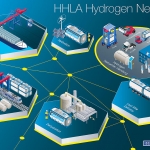 (Posted on 20/08/21)
The German Federal Ministry of Education and Research (BMBF) will approve substantial amounts of funding for three key hydrogen projects as part of the implementation of the National Hydrogen Strategy. Their purpose is to facilitate Germany's transition to a hydrogen economy over a period of four years. The three projects...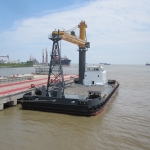 (Posted on 12/08/21)
Damen has received an order for a Transshipment Crane Barge from the Australian company Transhipment Services Australia (TSA). As it is able to supply the new Crane Barge 6324 directly from stock, Damen will fulfil the order in a period of only four weeks.Damen operates 35 shipyards and 20 other companies in 20 countries, supported...