Ports & Logistics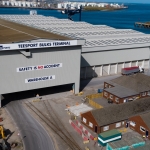 (Posted on 21/02/22)
PD Ports, owner and operator of Teesport and the largest private employer in the Tees Valley, UK, has partnered with new initiative, Contractor Match, in a bid to provide a seamless path for business engagement and increase supply chain opportunities for local businesses within the region.PD Ports operate UK-wide locations handling...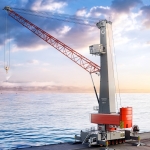 (Posted on 15/02/22)
Turkish terminal operator Çelebi Bandirma Uluslararasi Limani Isletmeciligi A.S. (Çelebi Port of Band?rma) has ordered two eco-efficient Generation 6 Konecranes Gottwald Mobile Harbour Cranes for their terminal on the coast of the Sea of Marmara, Turkey. The order was booked in November 2021. The cranes will be handed...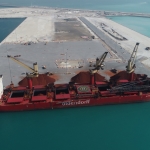 (Posted on 11/02/22)
AD Ports Group has announced its 2021 financial results based on preliminary, unaudited financials for the 12 months ended 31 December, 2021, reporting revenue growth of 14% year-on-year to AED 3.9 billion (USD 1.1 billion) compared with AED 3.4 billion (USD 933 million) in 2020, driven by volume growth, business diversification...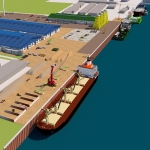 (Posted on 07/02/22)
North Sea Port is building a new 800-metre-long quay at Quarleshaven in East Vlissingen. This will enable the firm Bulk Terminal Zeeland to expand its operations. Shipyard Reimerswaal's quay will also be extended as a result.The new quay at Bulk Terminal Zeeland in the Sloe area will replace the old quay that is being demolished...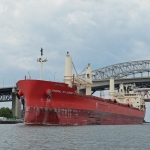 (Posted on 03/02/22)
HOPA Ports saw a total of 11.2 million mt of cargo through Hamilton and Oshawa's ports during the 2021 shipping season, up 9 per cent from the same time period the previous year. A total of 678 vessels visited its two ports during the 2021 season, 600 in Hamilton, and 78 in Oshawa.As an integrated port network, the Hamilton...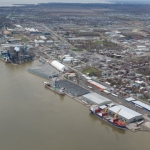 (Posted on 01/02/22)
In 2021, the Port of Trois-Rivières recorded a volume of goods handled totalling 3.9 million metric tonnes (MMT), with an estimated value of $5.3 billion. Compared to 2020, this represents a 20% increase in Port activities.The Port is an important player in regional, national and international economic development for major...