Ports & Logistics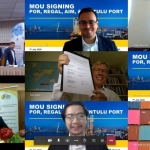 (Posted on 16/07/20)
Agensi Inovasi Malaysia (AIM), Regal Lands Sdn. Bhd. (REGAL), Bintulu Port Holdings Berhad (BPHB) and the Port of Rotterdam Authority have started a cooperation to study on the development of the Biohub Industrial Port and Industrial Estate in Sarawak at Bintulu, Malaysia. On July 7th 2020, Mr. Naser Jaafar of AIM, Mr. Wong Pak...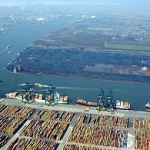 (Posted on 10/07/20)
Total throughput at the Port of Antwerp fell by 4.9% in the first half of the year compared to the same period in 2019. After a strong first quarter, the port experienced a decline in the transhipment of all flows of goods, with the exception of the container sector. Despite the impact of the coronavirus crisis on global production...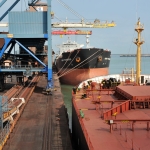 (Posted on 10/07/20)
The French shippers' trade association, representing importers and exporters from all over France, has revealed its satisfaction index of the shippers' perception of maritime transport, based on a survey entrusted to Eurogroup Consulting and conducted with around fifty decision-makers.France's third-ranking port, Dunkirk is well...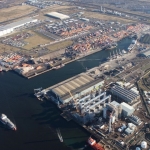 (Posted on 10/07/20)
PD Ports has submitted its response to the UK Government's consultation on Freeports. The response underlines the huge investment and jobs boost that a Freeport located on the River Tees can deliver for the local and regional economy.Within its response PD Ports highlights how the right Freeports model can turbocharge development...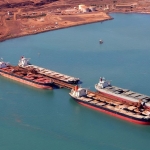 (Posted on 07/07/20)
The green shoots of recovery, post COVID-19 lockdown are being seen by Essar Ports due to a pickup in activity in Indian steel, power and mining sectors.Essar Ports specializes in development and operations of ports and terminals for handling dry bulk, break bulk, liquid and general cargo. It is one of the largest private sector...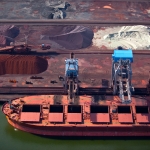 (Posted on 06/07/20)
Ports can play a pivotal role in the world's decarbonization challenge and provide a blueprint for industries and governments to cut pollution and transition to a cleaner energy future. By 2050, the total electricity generating capacity for industrial* ports could increase more than tenfold. Renewable energy could account...