Ports & Logistics
(Posted on 28/05/19)
In view of the European elections, which will lead to a new Commission, a new European Parliament and a new vision for Europe, European ports have prepared a memorandum emphasising the role port managing bodies can play as facilitators of the port ecosystem. The ESPO memorandum identifies ten priorities, ten fields of action and...
(Posted on 28/05/19)
Gladstone Ports Corporation last week released the following statement regarding its CEO:Following a thorough and extensive investigation of concerns raised last year about the conduct of Gladstone Ports Corporation's (GPC) Chief Executive Officer (CEO), the Board has made the decision to terminate Mr Peter O'Sullivan...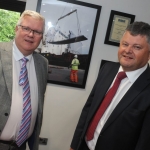 (Posted on 23/05/19)
PD Ports has announced a multi-million-pound investment at Groveport in partnership with one of Europe's fastest growing international steel traders and long-standing customer, All Steels Trading.This new long-term contract represents the largest single investment in the last decade at Groveport and signifies the next step...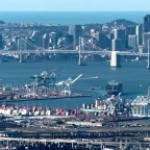 (Posted on 23/05/19)
Bulk shipping operations could soon return to the Port of Oakland, California for the first time in 20 years. The Port has said it is negotiating with a Canadian building materials shipper to transport sand and gravel.The Port's governing Board has authorized talks with Vancouver-based Eagle Rock Aggregates. The...
(Posted on 23/05/19)
With the breakbulk sector gathering in Bremen this week at this year's Breakbulk Europe, the British Ports Association has renewed calls for further consideration of coastal shipping opportunities and a greater focus on port connectivity schemes within the UK.Ports are vital components of the UK economy, acting as gateways...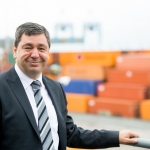 (Posted on 23/05/19)
Peel Ports Group has announced that it has acquired Quality Freight (UK) Limited for an undisclosed amount. It provides chartering and a range of port services operating from a 40 acre multi modal facility at Ellesmere Port in Cheshire.Peel Ports Group is the UK's second largest port group, owning and operating six of the...