Ports & Logistics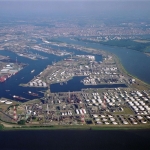 (Posted on 28/02/20)
5 March is the big day, when after a successful "proof of concept" NxtPort and Port+ present the Bulkchain central collaboration platform. This system shares updates on breakbulk consignments in real time with all stakeholders. The result will be transparent, efficient communication within the entire breakbulk supply chain.&nbsp...
(Posted on 28/02/20)
ICHCA International, the International Cargo Handling Coordination Association, and the Association of Bulk Terminal Operators (ABTO) have signed a Memorandum of Understanding (MOU) for collaborative working between the organisations.In a move that recognises both parties as leading voices in bulk cargo handling and operations,...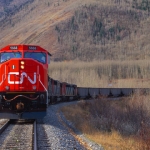 (Posted on 18/02/20)
CN, the Canadian National Railway Company, is supportive of the decision by Canada's Transport Minister to amend the Ministerial Order issued on February 7, 2020. That Order restricted the speed of trains carrying dangerous goods on all parts of the railway networks in Canada, the consequence of which was a reduction in at...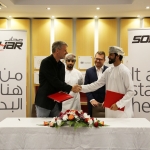 (Posted on 18/02/20)
On 12th February Albwardy Damen entered into an agreement with Sohar Port for the opening of a workshop. Sohar Port was originally built around three industrial clusters for metals, petrochemicals and logistics. Recently a fourth cluster was added with the launch of SOHAR Food Zone.For the signing, which took place at Sohar Port...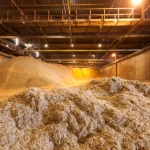 (Posted on 14/02/20)
The Port of Rotterdam saw a freight throughput of 469.4 million tonnes in 2019, fractionally higher than in 2018 (469 million tonnes). Investments by the Port of Rotterdam Authority were again at a high level, with gross investments including participations amounting to €338.3 million (2018: €408.1 million). The net result...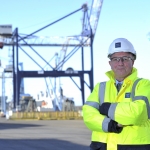 (Posted on 14/02/20)
Mel Brockhouse has joined the Port of Tyne as its Chief Operating Officer. In his new role, Mel will be responsible for the Port's operational activity, including engineering, infrastructure, rail-freight, transport and warehousing.Originally from Birmingham, Mel has over 30 years' experience in global logistics strategy...