Ports & Logistics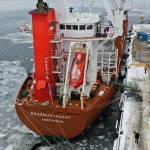 (Posted on 10/01/21)
Flying the flag of the Netherlands, the M/V Erasmusgracht arriving from Lake Charles, Louisiana, was the first ship of 2021 at the Port of Sept-Îles. The ship was in ballast and will be left for Barranquilla, Colombia with a cargo of 10,500 tonnes of aluminum sows from Alouette. Ownedby Spliethoff, the ship has a crew of 13...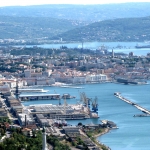 (Posted on 10/01/21)
The announced acquisition by Hamburger Hafen und Logistik AG (HHLA) of 50.01 percent of the multi-function terminal Piattaforma Logistica Trieste (PLT) in the Italian seaport of Trieste was completed on 7 January 2021. The handling facility will operate as HHLA PLT Italy and is expected to start extended operations in February.Following...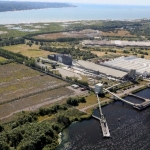 (Posted on 05/01/21)
The Port of Le Havre's Supervisory Board has awarded a concession for the construction and operation of a dry bulk terminal to the company LORANY CONSEILS. This project reflects the ambitions and strategy of Le Havre Port for the development of this category of traffic, which is currently expanding rapidly on the Seine Axis...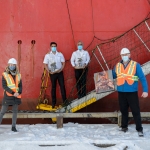 (Posted on 05/01/21)
The Federal Kushiro is the first vessel to call the Port of Trois-Rivières in 2021. It docked on January 1 at 3:48 a.m., after a 13-day crossing of the Atlantic. The vessel, with its 23 crew members of Indian nationality, left the port of Alcoa's calcined petroleum coke plant located in Lake Charles, Louisiana, United States...
(Posted on 05/01/21)
In facing the extraordinary challenge of a once in a generation pandemic, Abu Dhabi Ports has weathered 2020 particularly well, continuing to grow and expand its overall capacity and capabilities and emerge stronger than ever before.With the advent of COVID-19, the company successfully raised its profile worldwide as a responsible...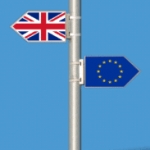 (Posted on 28/12/20)
Responding to the news that the EU and the UK had reached an outline agreement on a future post Brexit deal the British Ports Association has welcomed the continued tariff free trade, but suggested that there will still be major impacts at the end of the transition.The British Ports Association represents ports that handle 86% of...