Ports & Logistics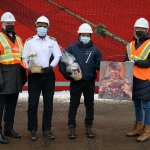 (Posted on 08/01/22)
The Federal Saint-Laurent is the first vessel to call the Port of Trois-Rivières in 2022. It docked at the Port on 6 January at 5:48 am, after a 15-day crossing of the Atlantic. The vessel, with its 22 crew members of Indian nationality, left the port of Brake in Germany on 22 December, 2021. Its cargo of steel, unloaded...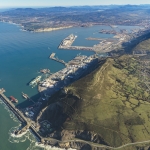 (Posted on 08/01/22)
The port of Bilbao has become a member of the EcoPorts network, the main environmental initiative of the European port sector. The network has 121 members and is fully integrated into the European Sea Ports Organisation (ESPO).To achieve this, the Port Authority has successfully completed the SDM (Self Diagnosis Method), a questionnaire...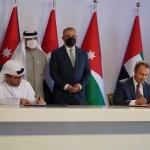 (Posted on 20/12/21)
AD Ports Group, a leading facilitator of trade and logistics, has strengthened its regional footprint by signing a number of four strategic agreements and a Head of Terms Agreement (HoT) with the Aqaba Development Corporation that will see AD Ports Group support the development of logistics, transport, tourism and digital infrastructure...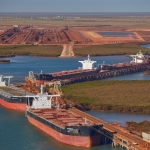 (Posted on 13/12/21)
The Pilbara Ports Authority in Australia has delivered a total monthly throughput of 59.9 million tonnes (Mt) for November 2021. This throughput was a four per cent increase compared to November 2020.Pilbara Ports Authority was formed by the amalgamation of the former port authorities of Dampier and Port Hedland.The Port of Port...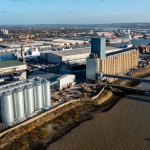 (Posted on 07/12/21)
Major building works at the UK's largest grain terminal at the Port of Tilbury have reached a milestone with the construction of ten new giant metal grain silos. The works got underway earlier this year following a fire in 2020 which damaged part of the concrete silo.Building of the ten silos, at a height of 30 metres, and...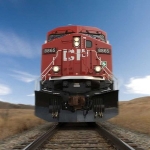 (Posted on 30/11/21)
Canadian Pacific Railway Limited and Kansas City Southern have received the required regulatory pre-transaction control approvals from the Mexican Federal Economic Competition Commission (COFECE) and the Mexican Federal Telecommunications Institute (IFT) for the previously announced proposed combination of KCS and CP."This important...