Ports & Logistics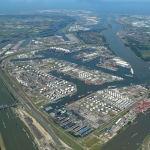 (Posted on 09/11/22)
At the COP27climate summit in Egypt, Netherlands Prime Minister Rutte has signed a declaration of intent with the government of Oman on hydrogen cooperation.The aim is to set up import and export facilities for green hydrogen. This allows the Netherlands to work on accelerating the energy transition beyond its borders while at the...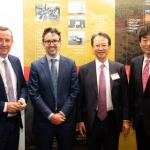 (Posted on 02/11/22)
Representatives of the Robe River Joint Venture partners in Australia, Rio Tinto, Mitsui and Nippon Steel, have gathered in Perth to celebrate the 50-year anniversary of the venture's first shipment of iron ore from the Pilbara to Japan.The event was attended by past and present executives of the Joint Venture partners as...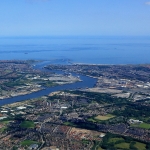 (Posted on 02/11/22)
A group of leading international ports are collaborating through the UK's 2050 Maritime Innovation Hub to launch a Maritime Data Cluster aimed at accelerating the green smart port revolution.The first of its kind, the Maritime Data Cluster has been created to facilitate sharing of non-commercial data between ports to achieve...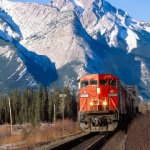 (Posted on 26/10/22)
CN has moved over 806,000 metric tonnes of grain from Western Canada during the week of October 16 (week 12 of the 2022-2023 crop year), exceeding its previous record by over 50,000 metric tonnes. This record also comes on the heels of CN's second best September ever for grain movement from Western Canada, with over 2.64 million...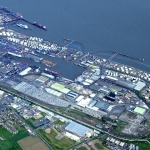 (Posted on 26/10/22)
Harbour Energy and Associated British Ports (ABP) have announce an exclusive commercial relationship to develop a CO2 import terminal at the Port of Immingham, the UK's largest port by tonnage. This will link to Harbour Energy's Viking CCS (formerly V Net Zero), the CO2 transport and storage network.The terminal will...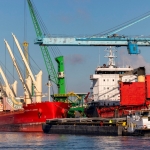 (Posted on 20/10/22)
During the first nine months of this year, the North Sea Port companies recorded transhipment of goods by sea of nearly 57 million tonnes. This is a 9.3% increase. Transhipment of dry bulk, general cargo, ro-ro and liquid bulk all improved significantly.In 2020, during the first nine months - in the middle of the coronavirus crisis...