Ports & Logistics
(Posted on 11/03/19)
Led by Kaspars Ozoliņš, Under-Secretary of State in the Latvian Ministry of Transport, a delegation of leading transport and logistics companies in Latvia visited the ports of Hamburg and Lübeck last week. The programme for the most important stops in the Port of Hamburg included a meeting at Hamburg City Hall with...
(Posted on 11/03/19)
Peel Ports in the UK is set to bring 250 new staff on board during 2019 in anticipation of new commercial opportunities and further business growth. It is particularly aiming to recruit function heads, senior managers, operations experts, and supply chain and business leaders from beyond the traditional port community as it aims...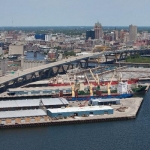 (Posted on 26/02/19)
Port Milwaukee posted significant gains in cargo movement through the St. Lawrence Seaway in 2018, an indication that international trade disputes have not, as yet, had a major impact on the amount of overseas cargo moving through the port.Port Director Adam Schlicht presented the 2018 cargo report to the Board of Harbour Commissioners...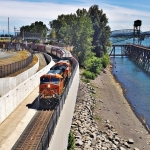 (Posted on 26/02/19)
The Port of Vancouver USA's West Vancouver Freight Access project (WVFA) won a 2019 Engineering Excellence Grand Award from the American Council of Engineering Companies (ACEC) Oregon.The Port of Vancouver USA is one of the major ports on the Pacific Coast. It is primarily a bulk import and export...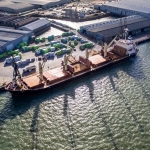 (Posted on 26/02/19)
Peel Ports London Medway has increased the capacity of its warehousing facilities at the Port of Sheerness through an extensive reconfiguration programme.Responding to an upsurge in demand for warehousing across the country, Peel Ports is now able to offer 30,000m2 of additional flexible and scalable warehouse space at a port-centric...
(Posted on 26/02/19)
The ports of Amsterdam and Rotterdam and shipowners, shipyards and manufacturers have joined forces to study methanol as a marine fuel.A consortium of leading international maritime companies, supported by Maritime Knowledge Centre, have joined forces to further investigate the feasibility of methanol as a sustainable alternative...