Ports & Logistics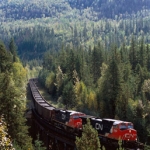 (Posted on 06/05/21)
CN has announced that it moved 2.90 million metric tonnes (MMT) of western Canadian grain in April 2021, exceeding the previous April record of 2.82 MMT set in 2020 and over 5% ahead of the three-year average of 2.75 MMT.CN safely transports by rail more than 300 million tons of natural resources, manufactured products, and finished...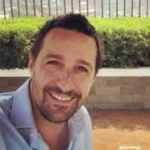 (Posted on 06/05/21)
Dry bulk transshipment specialist, Shi.E.L.D. Services is working hard to obtain much-needed Covid-19 vaccines to protect their dedicated crews.In a press briefing today, Operations Director, Guglielmo Tersalvi said, "We are involved in trying to obtain vaccines and we are pushing as hard as possible."Shi.E.L.D. Services...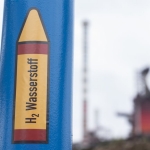 (Posted on 04/05/21)
German steel companies thyssenkrupp Steel and HKM and the Port of Rotterdam jointly investigate setting up international supply chains for hydrogen. In the course of their trans-formation paths towards climate-neutral steel making, thyssenkrupp Steel and HKM are going to require large and increasing quantities of hydrogen to produce...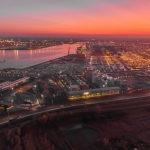 (Posted on 04/05/21)
Fluvius and the Port of Antwerp are completing a large-scale lighting project in the port of Antwerp. In four months, no fewer than 2,423 'normal' lamps were systematically replaced by interactive LED lighting. Both companies worked closely together to bring this feat to a successful conclusion.With a large-scale redevelopment project...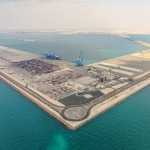 (Posted on 29/04/21)
Abu Dhabi Ports, rated A+ (stable) by S&P and A+ (stable) by Fitch, has successfully issued US$ 1 billion 10 year bonds ("The Notes") under its recently established Euro Medium Term Note Programme ("EMTN Programme"), to be jointly listed on the London Stock Exchange (LSE) and Abu Dhabi Securities Exchange...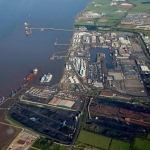 (Posted on 29/04/21)
The British Ports Association's (BPA) Annual General Meeting and briefing session held today, 27 April 2021, was headed by the newly elected BPA Chair Neil Glendinning.Mr Glendinning, Chief Executive of Harwich Haven Authority, praised the ports industry for their steadfast and resolute work throughout the Covid-19 pandemic...