Ports & Logistics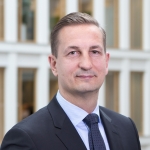 (Posted on 02/05/18)
ABP is pleased to announce the appointment of Henrik L. Pedersen as its new Chief Executive.Pedersen joins ABP from APM Terminals, a key business within A.P. Moller-Maersk, where he has served as Chief Commercial Officer since January 2017. He has 20 years of experience in a wide range of senior leadership roles across A.P. Moller...
(Posted on 02/05/18)
The Port of Vancouver USA haswelcomed the M/V Interlink Amenity, commanded by Capt. Fengli Zhang of China, on her maiden voyage on 1st May.Capt. Zhang and his 20-member crew were welcomed to Vancouver by representatives from EVRAZ North America, Jones Stevedoring, General Steamship, Allports Forwarding Inc. and the Port of Vancouver...
(Posted on 02/05/18)
Canada's Minister of Transport, the Honourable Marc Garneau, the Honourable François-Philippe Champagne, Minister of International Trade, the Minister for Maritime Affairs and Minister responsible for the Bas-Saint-Laurent region, Mr. Jean D'Amour, the Minister of Tourism and Minister responsible for the Mauricie region,...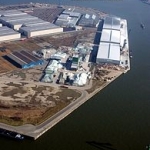 (Posted on 26/04/18)
The port of Antwerp experienced an excellent first quarter with a freight volume of 58,328,678 tonnes, an increase of 7.1% on the same period last year. The total volume is a result of all freight categories with the exception of conventional breakbulk. The main driver is once again container freight which enjoyed very strong growth...
(Posted on 26/04/18)
Highlighting the growing emphasis on national food security, SOHAR Port and Freezone have signed an agreement with Sohar Flour Mills (SFM) for the lease of a 10-hectare plot within the Port area for the construction and management of 12 grain storage silos, each boasting a storage capacity of 13000 tonnes. Under the terms of the...
(Posted on 24/04/18)
The British Ports Association has written to the UK Prime Minister calling for funding guarantees for any new border facilities and digital infrastructure, which may be needed after the UK leaves the European Union. There are concerns from the industry that those ports with EU traffic will need to provide new facilities and digital...