Ports & Logistics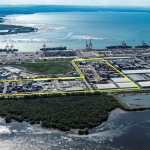 (Posted on 07/07/19)
Port of Brisbane Pty Ltd (PBPL), and the Australian logistics operator, Qube Logistics (Qube), have agreed to a 33-year extension of QUBE's existing lease on Fisherman Islands, incorporating an expanded area, taking the total lease area to 36.2ha.The 33-year extension takes the fixed lease period to 40-years and increases...
(Posted on 07/07/19)
The UK maritime industry is taking a leading stand in the fight against the illegal use of Dangerously Weighted Heaving Lines ("DWHLs") in UK ports and harbours, an issue spanning the shipping and ports sectors.To coincide with the Department for Transport's important Maritime Safety Week 2019, #maritimesafetyweek...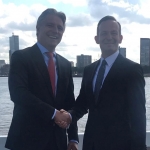 (Posted on 07/07/19)
German Transport Minister Volker Wissing visited the Port of Rotterdam as part of a three-day delegation trip to the Netherlands. Wissing and Emile Hoogsteden, Vice President of the Port of Rotterdam Authority, emphasised the importance of the Rhine Corridor and its ports for the transport of goods to Rhineland-Palatinate and Europe...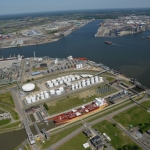 (Posted on 04/07/19)
As a European hub for world trade Belgium aims to simplify the import and export of merchandise with the BE-GATE Customs platform. This digital portal aimed at the e-commerce market is designed to speed up Customs processing for cross-border supply chains and make it more efficient.The Customs portal which is free of charge is designed...
(Posted on 04/07/19)
Pilbara Ports Authority is celebrating five years of achievements. On 1 July 2014, the former port authorities of Dampier and Port Hedland successfully amalgamated to form Pilbara Ports Authority, the world's largest bulk export port authority.Highlights and achievements across the past five years include:Total throughput...
(Posted on 04/07/19)
Research and production corporation United Wagon Company and a leasing company UniCredit Leasing have signed a contract for the supply of 50 platforms for timber. The freight cars will operate in the fleet of Luzales, one of the largest logging companies in the Komi Republic.30 model 13-6895 cars will be delivered to the customer...