Ports & Logistics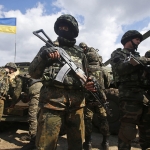 (Posted on 28/02/22)
The International Transport Workers' Federation (ITF) and the European Transport Workers' Federation (ETF) have called for an immediate ceasefire in hostilities, for the conflict to return to the diplomatic level, and respect for international human rights and humanitarian law, following the military escalation in Ukraine...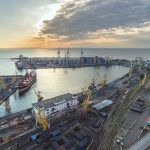 (Posted on 28/02/22)
The port city of Odessa is affected by the Russian troop invasion of Ukraine. Hamburger Hafen und Logistik AG (HHLA) has been operating a terminal there since 2001. Against the background of the current situation, Angela Titzrath, CEO of HHLA, said in Hamburg:"This is a bitter day for all peace-loving people worldwide. We...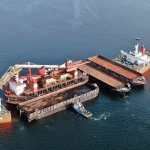 (Posted on 24/02/22)
NORDEN has entered into a new business area of port logistics, signing a major contract with manganese mining company Comilog - a subsidiary of French metallurgical group Eramet extending the relationship with a key customer.NORDEN was founded in 1871, making it one of the oldest internationally operating shipping companies.Over...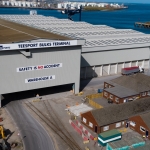 (Posted on 21/02/22)
PD Ports, owner and operator of Teesport and the largest private employer in the Tees Valley, UK, has partnered with new initiative, Contractor Match, in a bid to provide a seamless path for business engagement and increase supply chain opportunities for local businesses within the region.PD Ports operate UK-wide locations handling...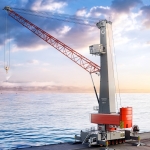 (Posted on 15/02/22)
Turkish terminal operator Çelebi Bandirma Uluslararasi Limani Isletmeciligi A.S. (Çelebi Port of Band?rma) has ordered two eco-efficient Generation 6 Konecranes Gottwald Mobile Harbour Cranes for their terminal on the coast of the Sea of Marmara, Turkey. The order was booked in November 2021. The cranes will be handed...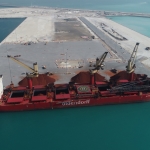 (Posted on 11/02/22)
AD Ports Group has announced its 2021 financial results based on preliminary, unaudited financials for the 12 months ended 31 December, 2021, reporting revenue growth of 14% year-on-year to AED 3.9 billion (USD 1.1 billion) compared with AED 3.4 billion (USD 933 million) in 2020, driven by volume growth, business diversification...